IDEA's Susan Streich, Director of Strategic Accounts, Announces Retirement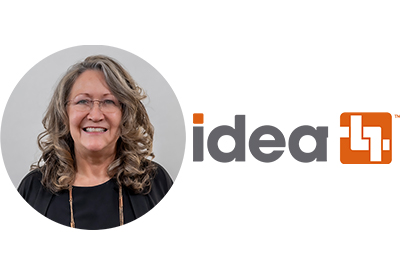 April 18, 2022
Susan Streich, director of strategic accounts at IDEA, has announced her retirement on July 1, 2022.
Streich has helped IDEA achieve over 40% growth during her tenure in the last decade. She has led the first Strategic Account program and pioneered several tools to better service customers. In addition, she has been a tireless advocate for industry product data and friend to distributors and manufacturers throughout her participation in countless industry events.
Streich started her career in market research and marketing for the retail industry. She successfully launched the electrical industry market research program for Epicor, which ignited a love for the industry. When approached by IDEA to focus on the electrical industry, she jumped at the chance. Streich has been a key player in the growth of IDEA's customer base, including recruiting many of the key accounts and managing IDEA's account management team.
Streich plans on spending more time with her three grandchildren, as well as gardening and fishing. According to Streich, she will miss seeing the wonderful people in the industry, but she won't miss traveling all over the country. Streich will continue to consult with IDEA through the third quarter of 2022 to ensure a smooth transition.