IDEA Announces Global Syndication Agreement with Rockwell Automation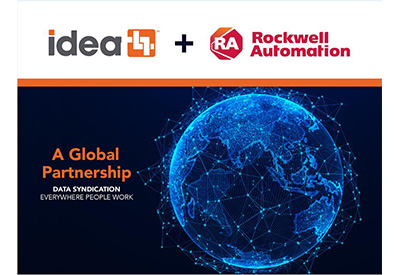 March 23, 2022
IDEA, the Industry Data Exchange Association, announces that its partnership with Rockwell Automation is going global. IDEA will syndicate Rockwell's product data globally, serving as the single source for its hundreds of distributors worldwide.
This global agreement is an extension of the product data syndication capabilities that IDEA has been refining with Rockwell over the last 20 years as their North American partner.
IDEA has invested additional resources to provide round the clock support for all users worldwide. In addition, when the modern IDEA Connector platform launched two years ago, it provided the foundation for global syndication with multi-language and global taxonomy support.
IDEA's expansion to global syndication capability has been building for the past year. IDEA was selected through an RFP process to perform a pilot project for Rockwell's global product data syndication. This syndication pilot involved over 30 international distributors from around the globe for approximately six months.
Upon the successful completion of this global pilot, Rockwell selected IDEA to provide ongoing syndication support to its worldwide customers.
As IDEA expands its global syndication capabilities to other manufacturers over the next year, the entire electrical industry will benefit. By providing all global trading partners with a single source of product data, manufacturers will experience increased efficiencies and cost savings. These efficiencies and savings can enable manufacturers to invest in providing more enriched product content, which will help distributors sell more products.