Henrique Aguiar Announced as New Noramco Southern Alberta Business Manager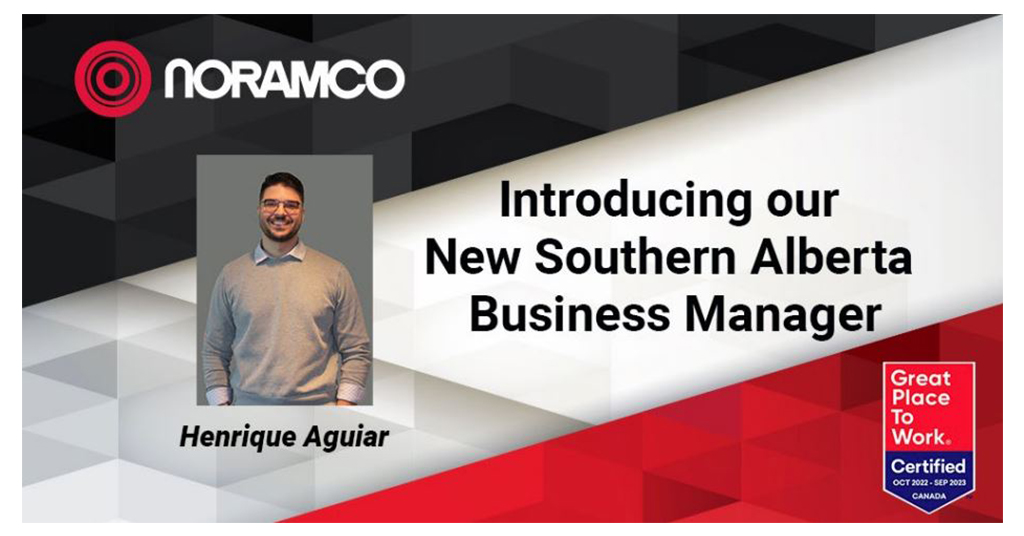 April 13, 2023
Join Noramco in welcoming Henrique Aguiar as their New Southern Alberta Business Manager.
Henrique joined Noramco in 2020 as a Corporate Management Trainee and quickly demonstrated an affinity for their business and corporate culture. Learning the nuances of the industry through the various training stages of this program, including learning directly under his predecessor, Bob Fonger, and working in several other branches under the tutelage of management there, has enabled Henrique to put his business management education to good use and helped him grow both personally and professionally.
In his new role, Henrique will demonstrate his strong leadership and management skills by developing and growing the team, strengthening existing customer and vendor relationships, and expanding the Noramco presence in the Southern Alberta market.