Electrozad Wishes Rob Reilly a Happy Retirement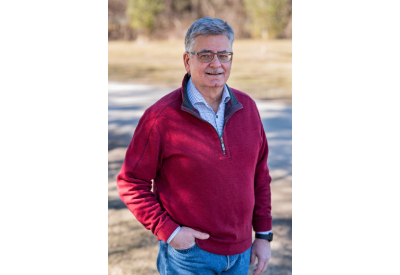 May 5, 2021
"We would like to take this opportunity to formerly announce that Mr. Rob Reilly will be retiring on April 30th, 2021 after 38-plus years of dedicated service. As some of you may be aware, Rob has been working towards this goal for a couple of years.
Rob began his career in the Electrical Industry in 1973 after completing studies in Electrical / Electronics, Illustrated Drawing Programs, Maths and Sciences (earning an Ontario Scholar Award) and as an Electrical Engineering student at the University of Western Ontario. While attending UWO, Rob worked at JH Reilly Electric accumulating Apprenticeship Hours and at Ford Motor Company.
In 1975 Rob joined House of Campbell Electric in London holding positions in Counter Sales, Warehouse Manager, Outside Sales Representative and then as Branch Manager in Leamington, ON. On December 5th, 1983 Rob moved to Electrozad Sarnia Branch as an Outside Sales Representative / Specialist. During this timeframe Rob was recognized in 1984 at the Allen Bradley Industrial Control School with the highest mark in the graduating class!
Rob was promoted in 1995 to the position of Automation Specialist, then to Software Product Manger in 2002. As we continued to grow our business in the Industrial, OEM, Panel Builders and Integrators markets, we needed someone to drive our Automation Segment and Rob was appointed Automation Manager, Process Lead. This soon lead to Mr. Reilly earning the position of Director, Industrial Automation in 2015.
Rob has played a major roll in all our growth initiatives within Electrozad regarding Allen Bradley – Rockwell Automation, Software, Process and with all our Encompassed Partners. From the early days of selling PLC's, he has negotiated several key contracts with Suppliers and Customers, expanded our resources reach further into Automation, IIOT (Industrial Internet of Things), Smart Manufacturing and most recently leading our Technical Service Business and adding new product lines like Endress+Hauser and Festo.
Rob has been a trusted mentor and leader for so many in our organization and the Industry as well. The counsel, guidance and friendship that he has provided has been invaluable and has helped shape and define the career paths of many who worked along side him and wished to follow the example that he set.
As Rob enters this new life chapter, he and Anna, his wonderful wife of 40 Years this year and who is also retiring from her forty year nursing career, plan on spending more time with their 4 daughters, son-in -laws, their eight Grandchildren with the nineth on the way. We think Rob maybe thinking about coaching a little league baseball team made up of the nine grandchildren in time!
Rob and Anna have extended family scattered throughout the World, from Australia to the Yukon and everywhere in between, so travelling is definitely in their plans when it is safe to do so again. They also plan on continuing doing what they also enjoy, playing and listening to music (time to get the Reilly Brothers Band back together), writing, and possible a little Fly fishing.
Congratulations again Rob on reaching this personal milestone and thank you once again for your years of service. We certainly appreciate and are proud of the Automation Team you played such a major role in building over the years, we can say that it is certainly recognized as "One of the Best" in the Industry. A job and career well done.
We wish you all the very best for continued success, good health, and spending that quality time with your family. We know you are looking forward to Retirement, we are sure you will enjoy it all!"
– On behalf of the Executive Team,
William C. Smith, President