Electrozad Vendors: 2022 AD Supplier of the Year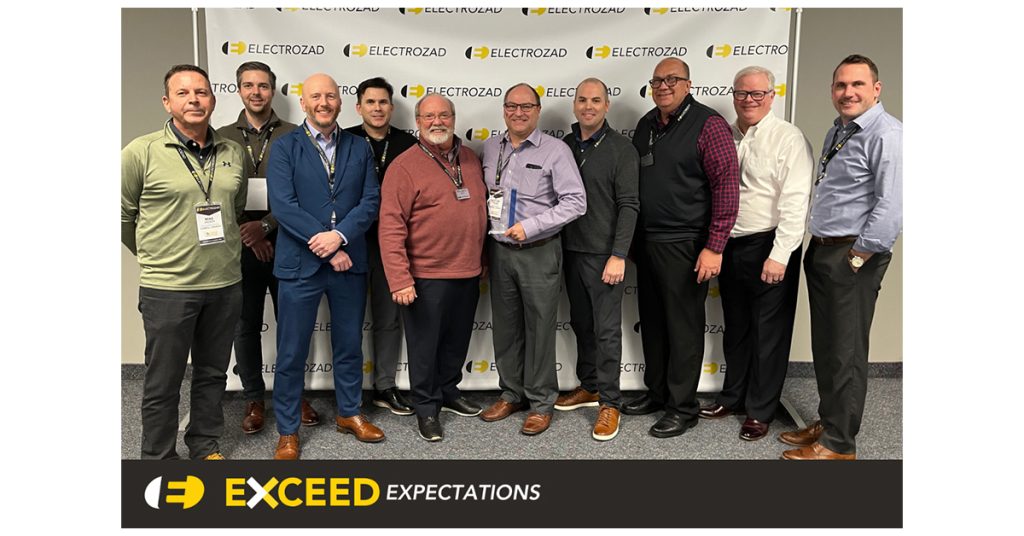 February 13, 2023
By Monique Scott, Marketing Specialist, Electrozad
Electrozad announced Hubbell Canada as AD Supplier of the Year 2022. Hubbell Canada has been a key vendor in supporting the growth across both the Commercial and Industrial business segments for Electrozad. 2022 resulted in a year of exceptional sales growth solidifying Hubbell as a well deserving recipient of this award.
Electrozad awarded Hubbell Canada during the 2023 Field Marketing Summit, recognizing them in the company of fellow electrical manufacturers. The past year brought challenges and opportunities that were met with an unrelenting drive to succeed.
Key factors to the growth of Hubbell in our markets were the sharing of best practices and the execution of our sales and marketing plans. The Hubbell team consistently ensures Electrozad has the tools and support necessary to succeed. We are proud to be a trusted distributor of Hubbell Canada and associated brands.
The year-long "Dare to Compare" campaign for Hubbell's rough-in products was a driving piece to the successful conversion of competitive business. Additionally, our sales team capitalized on qualified leads through marketing automation, increasing conversion rates and sales.
This mutual success resulted from the extensive collaboration between Hubbell Canada's sales representatives, district managers, and digital marketing team, along with Electrozad's inside and outside sales representatives, all counter sales representatives, executive leadership, and of course, our logistics and purchasing teams.