Electromate Recertified as a 'Great Place To Work' for 2023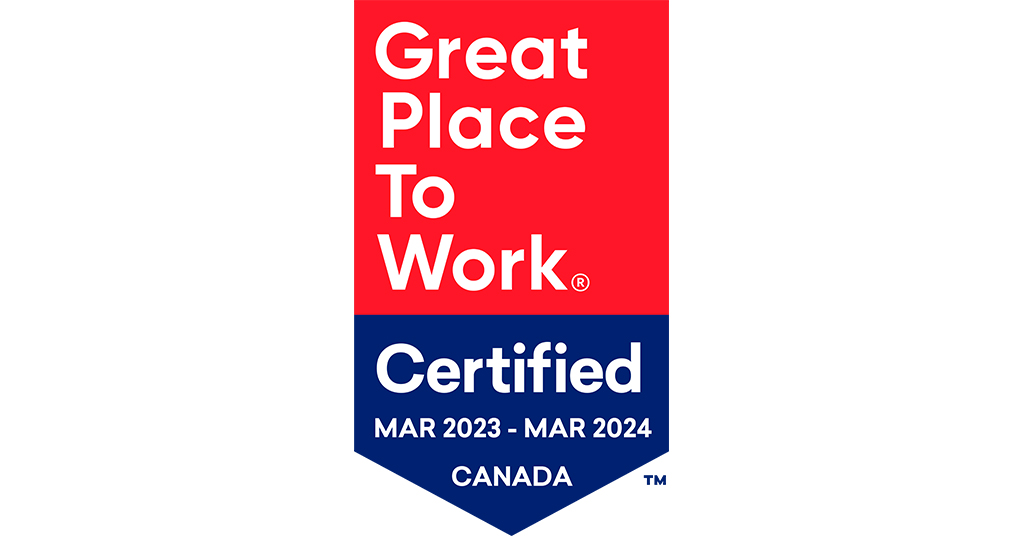 March 23, 2023
Electromate Inc. has been recertified a Great Place To Work for 2023 by Great Place to Work Institute Canada.
This recognition is a testament to the company's commitment to creating a positive and inclusive workplace culture that empowers employees to thrive.
As a distributor of high-performance automation products and robotic solutions, Electromate Inc. has always placed a strong emphasis on creating a workplace environment that fosters growth, learning, and development for its employees. By offering a range of career development opportunities, flexible work arrangements, and a supportive work culture, Electromate Inc. has demonstrated its commitment to creating a workplace where employees feel valued and supported.
This recognition from Great Place to Work Institute Canada further validates Electromate Inc.'s dedication to providing its employees with a positive and rewarding workplace experience. The award underscores the company's commitment to employee satisfaction, engagement, and overall wellbeing.
Nancy Fonseca, Senior Vice President of Great Place to Work Canada, says that a great workplace is about the level of trust that employees experience in their leaders, the level of pride they have in their jobs, and the extent to which they enjoy their colleagues. "Our data shows that great workplaces benefit from stronger financial performance, reduced turnover, and better customer satisfaction than their peers. What's more, work environments with trust at the foundation are ripe for innovation, agility, resilience, and efficiency," Fonseca said.
The Great Place to Work certification is based on employee feedback and evaluates companies on five key areas: trust, respect, fairness, credibility, and pride. Companies that achieve this certification are known for creating a workplace culture that promotes employee engagement, innovation, and growth.
As a recipient of the Great Place to Work certification, Electromate Inc. has joined an exclusive group of companies that are committed to creating a positive and fulfilling workplace culture. The company looks forward to continuing its efforts to foster a supportive and inclusive work environment for all its employees. For more information on Electromate Inc. and its products and services, visit their website at www.electromate.com.