EHRC Introduces New Board of Directors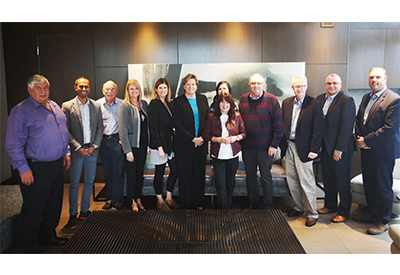 Nov 1, 2019
Electricity Human Resources Canada has introduced a new Board of Directors, effective as of their October 15, 2019 Annual General Meeting. Kathy Lerette of Alectra is their new Chair and Nirav Patel of OPG as thier new Vice-Chair.
EHRC commented, "We'd like to extend our deepest gratitude to exiting members Chair Jim Kellett and Brian Matheson, who served on the board for many years and made countless contributions to EHRC."
EHRC are also welcomomg Lyne Parent-Garvey of Hydro Ottawa, Kevin Weaver of Georgian College, and Mark Henderson of GridSmart City & GridSmart City Cooperative to the board.
"As a non-profit organization with a national mandate, our Board of Directors is essential to our work, and we are extremely thankful for the directors for their service."