EHRC Awards Celebrate Human Resource Professionals' Achievements in Electricity Sector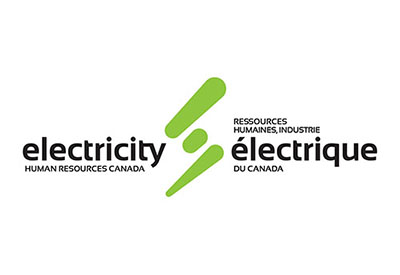 May 2, 2022
EHRC recently announced the recipients of their Awards of Excellence 2021 at an event, bringing together sector stakeholders from across Canada. The annual awards celebrate outstanding accomplishments by individuals and teams across the sector from employers of all sizes and training institutions. The event was livestreamed for viewers unable to travel.
"2021 still felt the effects of the Covid-19 pandemic and continued to be a challenging year. It is inspiring to see so many professionals in the electricity sector rising to that challenge," said Michelle Branigan, CEO of EHRC. "This speaks volumes to the resilience and resourcefulness of the many employees keeping the electricity on in Canada. As always, we are proud to be able to recognize the leadership and innovation of our colleagues coast to coast and share their inspiring accomplishments with others."
A highlight of the annual awards is the naming of the Leader of the Year, a title honouring an individual who has performed exceptionally and who inspires professionals across the country. This year's winner is Thierry Miras, Global Vice-President of Human Resources, Schneider Electric's Global Sustainability Business Division. When presenting the Leader of the Year Award, Branigan said "Thierry is known for his strategic and innovative mindset in aligning both People and Business Strategies to make a real and meaningful difference to the business and fostering an unparalleled employee experience."
In addition to the standard award categories, this year EHRC again included a Pandemic Response Award to acknowledge the extra challenges that every member of the electricity sector workforce has been facing as a result of COVID-19.
This year's winners are:
Innovation in HR Practices by an Educational or Training Institution – BCIT (British Columbia Institute of Technology) Smart Microgrid Applied Research Team (SMART)
Innovation in HR Practices by an Employer – Chris Polsinelli, Director of HR Strategy & People Solutions with Hydro One
Workplace Diversity, Equity, and Inclusion Champion Award – Bruce Power
Pandemic Response – Aaron Del Pino, Vice President of Health, Safety & Environment at Ontario Power Generation
Emerging Leader of the Year – Visha Gandhi, Ontario Energy Board
Leader of the Year Award 2021 – Thierry Miras, Global Vice-President of Human Resources, Schneider Electric's Global Sustainability Business Division