EFC Welcomes Three New Members: CSC LED, QPS Evaluation Services, TMC Transformers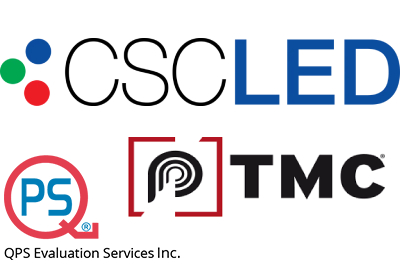 Nov 17, 2020
CSC LED is a Canadian owned and operated, multi-generation, family-run business with offices and warehouses in Ontario and British Columbia. With 15 years in the LED industry, they are constantly innovating and evolving to meet the changing needs of their customers. In conjunction with CSC LED's commitment to quality products and outstanding customer service, they are a widely-known manufacturer for professional, high output LED lighting for the electrical wholesale community.
QPS Evaluation Services Inc. is a fully Canadian owned and operated independent, third-party testing certification and field evaluation body, accredited in Canada, the USA and internationally . Founded in 1995, it's headquartered in Toronto, Canada with several service centres throughout Canada and the U.S, and offices in Europe and South Korea.
As one of the fastest growing, privately held firms in the product approval sector, it offers testing, certification and field evaluation/certification services to North American standards and codes, as well as to IEC and EN standards.
TMC Transformers is a global leader of distribution and special transformers expert on dry type transformers in medium voltage, low voltage and reactors. With over 30 years of experience, this manufacturer offers tailored solutions for mining, industrial, railways, oil and gas, data centers, power generation and renewables, marine and offshore, and many other applications. TMC Transformers' mission is to support its customers with a range of technological products and services to develop opportunities for mutual business growth and expansion.