EFC Webinar: What's Next for Canada?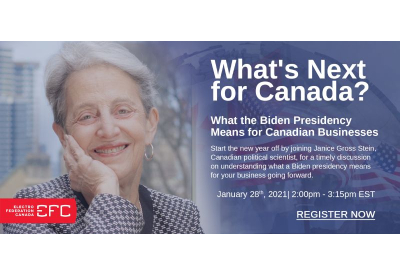 Jan 5, 2020
What will it mean for Canada when Joe Biden officially becomes president of the United States of America? How will this impact the Canadian electrical industry? How should we best position our businesses?
Explore insights to these pressing questions at EFC's first webinar of the new year on January 28 with Janice Stein, Canadian Political Scientist.
Go HERE to register