EFC Quebec Region Welcomes Two Executive Committee Members; Gives Thanks to Outgoing Committee Members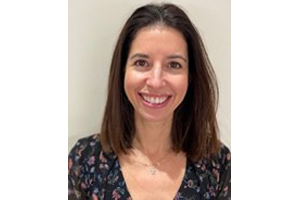 Jan 4, 2022
As one of EFC's many standing committees, being part of the Quebec Region Executive Committee is an opportunity to share insights and expertise, specific to the region, and to help grow the engagement within the province by planning various activities and events.
Lisa Backman – Franklin Empire Inc.
Vanessa Ricard – Agence Ricard
We are pleased to share with you the addition of two individuals to the Quebec Region Executive Committee: Lisa Backman of Franklin Empire who joined the committee in June of 2021 and Vanessa Ricard of Agence Ricard who will be joining as of January 2022. We would like to congratulate Lisa and Vanessa and wish them both a warm welcome to the committee! We are grateful and excited to have Lisa and Vanessa as part of this group as they bring their unique talents, expertise, and perspectives to the programs and events created by this committee.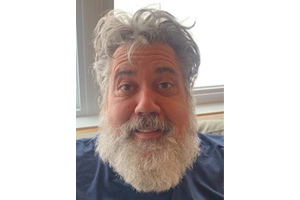 Patrick Marion – Desdowd Inc.
Cara Backman – Franklin Empire Inc.
We would also like to thank two incredible long-standing members who have stepped down from the committee to take on new roles in other committees and to allow other members to bring new ideas and energy to the region. We are truly grateful to Patrick Marion of Desdowd and Cara Backman of Franklin Empire who have volunteered and dedicated significant time, resources, and energy, over many years, to offer programs and networking opportunities to the Quebec region EFC members – all of which had a direct positive impact on our electrical community. They are both passionate about the electrical industry and this was apparent as they performed their role with dedication and tenacity.
Thank you to Patrick and Cara for serving on the committee, and for their contributions and implication. Finally, we look forward to working more closely with Lisa and Vanessa to offer new and innovative programs and events to our members.
Presenting EFC's 2022 Quebec Region Executive Committee Voting Members:
Ken Russell-Murray, ElectraSpec (Chair)
Jacques Fiset, Westburne (Past Chair)
Jean-Claude Lespérance, Leviton Canada
Martin Piette, IPEX
Ivan Roy, Nedco
Lisa Backman, Franklin Empire
Patrick Laplante, Laplante et associés
Sébastien Durocher, Stelpro
Vanessa Ricard, Agence Ricard
Go HERE for more information.