EFC presents, Webinar: Build Confidence & Harness Your Personal Brand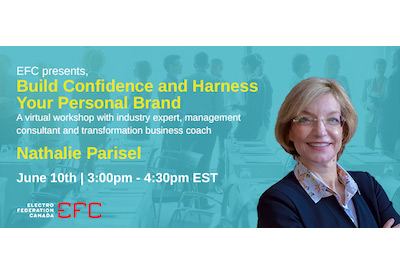 June 3, 2021
During this unprecedented time, the impacts of the pandemic are affecting our decision-making skills, putting doubt and pressure on our professional and personal responsibilities. It is important that we can respond to the changes in a positive, confident, and conscious way.
This workshop includes:
6 Steps to Building Your Self-Confidence: Growth Mindset, Overcoming Fears, New Habits, Competition Analysis, Support Network, and Taking Action.
Workbook emailed to you prior to the virtual session.
Periodic breakout sessions.