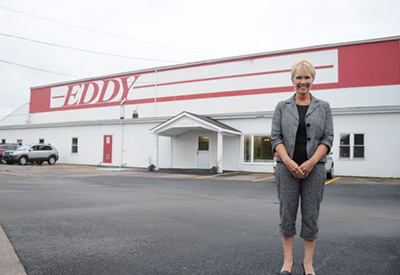 A Maritime based wholesale distribution business,the Eddy Group Limitedhas been a construction industry partner for over 100 years. The fourth generation family business, with seven locations throughout New Brunswick and Nova Scotia, takes pride in providing quality products, customized solutions and service to its industrial, commercial and residential customer base.
How it began
The Eddy Group of Companies began in the late 1800s with wheelwright George S. Eddy of Bathurst, NB. In 1909, when he incorporated George Eddy Company, Limited, George Eddy was operating a sawmill, finishing mill, millwork shop, carriage shop, and flour mill. George Eddy's son, Chesley George, known to all as "the Boss," ran the company from WWI through to the 1960s. Under his leadership the company expanded through the Maritimes and into Quebec, diversifying into forestry and lumber manufacturing.
By the 1950s, the emphasis had shifted to sales and distribution of building materials, hardware, plumbing, mechanical, electrical, and municipal supplies, with branches in New Brunswick (Bathurst, Fredericton, Miramichi, and Saint John) and Nova Scotia (Amherst, Truro, and Halifax). C. G. Eddy was joined from the 1930s on by six of his sons, who took over management in the 1950s and '60s.
By the 1980s, a fourth generation of cousins had begun work for the company. Now in the new millennium, this generation in its second decade of leadership has aggressively positioned the Eddy Group of Companies to further prosper and grow.
The Maritime based family business has come a long way since the late 1800s, but the basic business philosophy remains the same: "Building On Service," to provide reliable, competitive and innovative solutions for its customers in New Brunswick, Nova Scotia, Prince Edward Island, and Quebec.
Eddy Group offerings
The company carries a wide range of residential, commercial and industrial product lines, including bath ware as part of its Eddy Elegant Bath ware Showrooms.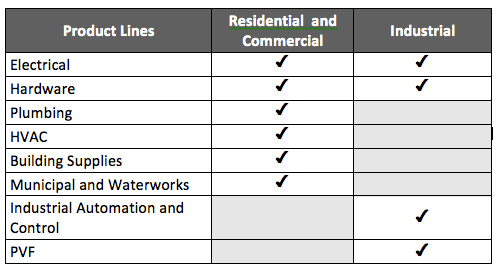 The Eddy Group is amember of the following Canadian buying groups and associations:
• Affiliated Distributors
• CIPH
• Electro-Federation Canada
• Octo
• TIM-BRMart