Distributor Agreements — Time for a Change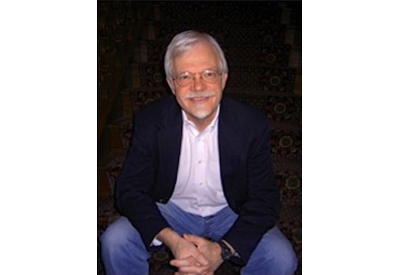 May 14, 2020
By Frank Hurtte
Failure to recognize changes in the business landscape can result in systemic failure. Since approximately March 15, the business climate has changed dramatically. While the length and permanence of the changes can be argued, for now, and likely through the end of 2020, the shift in the business climate is real and exceedingly different from just a couple months ago. It is time for manufacturers and their distribution partners to look at the operating environment and have some frank discussions about the future.
Some distributor contracts have been in place for years. Many of them are built around the concepts which are, at least for now, obsolete. Let's review some of these ideas.
Good distributors
• maintain an inventory
• develop year over year growth
• identify new customers in their territory
• assume technical service and post-sale shortfalls tied to the manufacturer
• conduct customer events to promote new products
• participate in and perhaps taking the lead in local tradeshows
• attend factory-based training classes
• employ specialists to further drive customer intimacy
• make a set number of in-person sales calls
Generally, I am fully on board with each of these requirements. In the old environment they just made sense. But for now, and who knows how long, the world has shifted.
Year over year growth-based distributor programs might be obsolete
Year over year growth-based distributor programs might be obsolete
In March 2018, we wrote about the issues tied to year-over-year growth compensation for distributors: http://thedistributorchannel.blogspot.com/2015/02/distributor-supplier-etiquette.html. Based on annual growth projections laid out by most distributors, these aren't going to work for 2020 and perhaps beyond. Let's think about the situation for many distributors before Friday, March 13, 2020. Business was cooking. Many distributors felt bullish about the economy and their chances of turning 2020 into a record year. Then, like a kung-fu chop to the midsection, things changed. Today, even the best and brightest distributors can only dream of closing out the year with sales down 70%. The chances of attaining goals and growth objectives laid out in January or February are somewhere between zero and nothing.
Without intervention, distributors automatically end up with a lower margin. Does this make sense?
While it could be reasoned that manufacturers face the same profit pinch as their channel partners and cutting back on distributor margins are justified, the practice is akin to defunding sales efforts in a critical market building period.
Having weathered more than my share of recessions, downturns, and other economic storms, here are my observations:
• Market share is built when times are bad and starting to turn upward.
• Making the sale is difficult, more costly than normal, and often requires a great deal of hand-holding and risk mitigation activities before and after the sale.
• Customers are more likely to respond to the local efforts of a distributor they trust over a factory guy traveling in from outside the territory.
Because our situation is a health-related crisis and travel may be restricted well into 2020, distributors will be assuming more of the technical support provided by factory people who often play a role in the sales process. Removing a portion of the distributor's available margin seems counterproductive in a time when we are all pushing towards recovery.
Co-op funds should be redesigned
Most distributor agreements carry funding for joint marketing activities. Over the years, joint marketing activities have morphed and migrated. Activities once viewed as essential to growing the business have all but disappeared. Customer events consume a portion of the money, but they are probably out of the question for the future (or at least near term). Golf outings will probably be nixed as well. Travel and expenses tied to training will be shot. This leaves the ever-popular logoed shirts, hats, and jackets as the remaining expenditure. But do they achieve the needs of today's business? Candid conversations with a few supply-partners reveal some thoughts of doing away with the whole concept.
I believe now might be a good time to move the co-op program into the modern ages. What do we need today? Here is a shortlist:
• highly focused and qualified leads for new customers
• greater visibility within the management ranks of our customers
• broadened customer contacts at existing customers
• improved online capabilities at the distributor end
All of these can be done digitally. In most instances, the supply-partner has the know-how, and distributors are willing to move forward. They just need some seed money and a few ideas to get them started.
The co-op concept is as important today as ever, it should not be scrapped. I believe it needs to be redefined and brought into the 21st Century.
A final thought
Moving forward and planning for the future requires an assessment of today's reality. As an industry, we are in an unprecedented situation with uncharted waters ahead. Continuing as though nothing's changed seems like a recipe for disaster.
If you are a manufacturer presenting a new distributor agreement ask yourself, does the agreement match the times? If you are a distributor facing one of these cookie-cutter plans, now is the time for candid conversations with your manufacturing partners. Meaningful conversations and unvarnished communications are key to our future together.
Which brings us to another article I wrote in 2015 on distributor-supplier etiquette: http://thedistributorchannel.blogspot.com/2015/02/distributor-supplier-etiquette.html. I pointed to a good example of a bad scenario where the manufacturer's regional manager dropped the neutron bomb distributor-supplier relationships by saying: "We are the ones who decide as to whether you are doing the right things. Don't forget who's in charge here. We are the manufacturer; you are the distributor. We'll tell you if you've got it right."
If you happen to be a manufacturer and hear this statement echoing through your mind, please rethink your strategy.
Frank Hurtte is the Founding Partner of River Heights Consulting. The Distributor Channel is a service of River Heights Consulting. Find out more: www.RiverHeightsConsulting.com.