Digitizing Contractor Interaction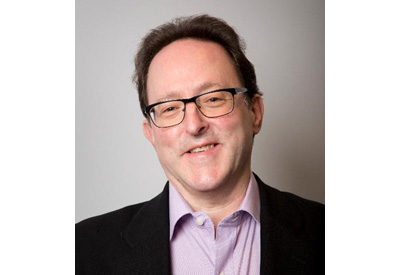 May 12, 2021
By David Gordon
Many talk about digitizing the channel and the emerging / present digitalization of the industry and then wonder why eCommerce as a percentage of distributor sales is not higher. One major reason is for many distributors their key customer is a contractor.
Much is being invested into the space. Everything from product content to website development / eCommerce platforms (and CMG is involved in some of this in supporting clients as well as involved with ETIM North America).
The issue, in many cases, is that 45% of industry revenues is generated from contractors, and they have widely varying capabilities. And from a purchasing viewpoint, 30-40% of the business is typically project oriented.
Some contractors are very digitally savvy. Others are, shall we say, "challenged." The large ones have IT departments focused on automating the business and improving productivity and profitability. A good number subscribe to data and estimating services and there are other estimating and procurement / ERP / accounting systems that contractors use.
Needless to say, it is a diverse market rather than a monolithic entity with similar behaviours.
The January issue of Electrical Contractor magazine had an article spotlighting some key findings from the 2020 JBKnowledge ConTech Report which shared contractor digital habits. The report, which had about 3,000 respondents of which 10% were from electrical contractors, had some interesting data points:
• 92% of U.S. construction workers use smartphones, which says they can open apps, handle text, access websites, et al … but it doesn't mean that they will respond to the multitude of eMarketing and marketing / sales text messages that you could send them daily. They will filter out the noise.
• 20% use 6+ construction apps in the field (they'll integrate with their ERP / estimating / billing systems as well as key project management workflow tools. There is an opportunity to integrate with key procurement tools (distributor tools? third party services such as Nevaka and Retrolux and others?), as well as delivery services.
• Mobile devices are used for reviewing project documents, creating project documentation / emails, viewing BIM models and viewing installation documents.
• 70% are willing to bid on projects that involve BIM (and remember, with about 300 electrical responses, this is probably the larger and more sophisticated contractors.) BIM is driven more from the GC level than the sub-contractor level.
• 40% of respondents report using pre-fab with 75%+ of this being for commercial projects; only 12% are for residential (which is probably track homes); 40% of those using pre-fab say it's giving their company a strategic advantage.
Some other interesting insights in the report, which is validated through anecdotal conversations with contractors and distributors, include:
• 62% of contractors rely on spreadsheets for estimating (which correlates to what we know about the electrical estimating packages … and this percent is low … remember, it's only of "survey respondents".)
• 27% rely on spreadsheets for take-offs (some are using software tools such as Retrolux for lighting retrofit projects, some ask distributors to do for them!)
Takeaways
• As a distributor, how much do you know about how your contractor customers do business and what their systems are? How could you help them with their processes? Integrate with them to improve their productivity (don't position as "reduce their costs") — make it easy for them to do business with you. Consider surveying your customers, asking key questions and then integrating the information into your CRM / marketing database. Determine which platforms you can facilitate (or should promote / populate.) Arm your salespeople with the key questions (caution — you know they will rarely ask unless you follow up.)
• Categorize your customers and, perhaps, interact, or serve, different groups differently.
• Some distributors are developing tools to integrate email into eCommerce.
• Others are using services such as Conexiom to convert email into EDI.
• Distributors, and manufacturers, should have innovation teams (or this could be facilitated by marketing groups) looking at understanding companies like Nevaka (which is launching in the Pacific Northwest), which helps facilitate jobsite ordering (and change orders) and it poweredby eCommerce product content from Distributor Data Solutions; and Retrolux (which focuses on supporting ESCOs and contractors focused on lighting retrofit projects). As an FYI, leading companies such as Light Efficient Design, Keystone Technologies and MaxLiteare aligning with Retrolux). Click here to get a free copy of the JBKnowledge ConTech Report.

This is another one of those areas where "size matters" in the electrical industry but where marketing groups can aggregate insights to share with members or, advisors such as us (Channel Marketing Group) can share ideas and industry insights to understand marketplace dynamics and to uncover relationships that can help optimize opportunities.
David Gordon is President of Channel Marketing Group. Channel Marketing Group develops market share and growth strategies for manufacturers and distributors and develops market research. CMG's specialty is the electrical industry. He also authors an electrical industry blog, www.electricaltrends.com. Channel Marketing Group does not engage with clients on detailed pricing strategies, however, given that pricing is a critical element of sales, marketing and growth planning, we do get asked about the topic and can share opinions and refer to those who focus on the area as well as share anecdotes. David Gordon can be reached at 919-488-8635 or dgordon@channelmkt.com.