Deschenes Group Acquires Daltco Electric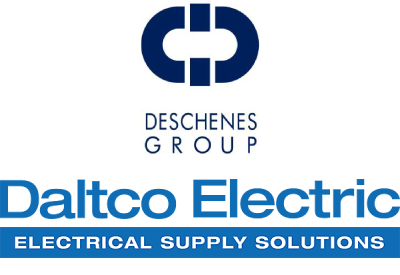 Feb 3, 2021
Deschenes Group Inc. (DGI) has acquired Daltco Electric effective February 1st, 2021.
Daltco is Eastern Ontario's largest independent electrical distributor, offering residential, commercial and industrial electrical solutions. It is operating three branches located in Kingston, Ottawa and Brockville, and is supported by over 50 talented and knowledgeable people.
François Deschênes, President and CEO of DGI stated "This acquisition fits well with our desire to grow further in the electrical market and with our development and growth strategy across Canada. We are very happy to welcome the talented and experienced team of Daltco. Similar to us, Daltco has an entrepreneurial culture focused on customers. Being a successful company, no changes are expected in the short term in its strategy, its operations or the way it does business. We therefore aim for a smooth transition, both internally for the new members of our family, and externally for its customers and suppliers."
This acquisition enhances GDI's regional coverage in the Ontario electrical market, allowing it to cover Eastern Ontario where its activities in this segment were previously limited. Daltco will become DGI's 14th business unit and will continue to operate as it currently does, under the leadership of Peter Dalton and his entire team.
Peter Dalton, President of Daltco stated "I am excited to be joining DGI and continuing a strong Canadian owned family business tradition. Daltco's culture will continue to value teamwork above all else. I am confident that under the leadership of DGI, the organization will continue to cultivate the same strong relationships we have with our customers and suppliers. It is also my belief that Daltco will benefit from the leadership and resources of DGI, now and into the future."