Current has Chosen Contact Delage to Represent its Lighting and Controls Product Lines in Quebec, Canada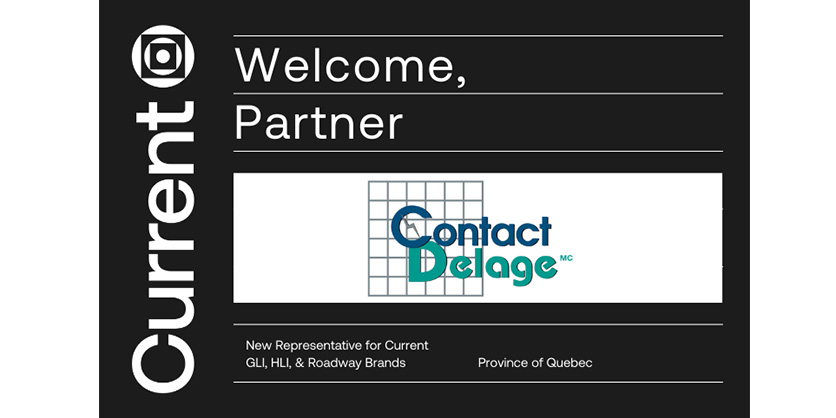 August 15, 2023
Current selects Contact Delage to represent its HLI, GLI and Roadway brand portfolios as the agent for the Province of Quebec.
Contact Delage will help Current drive specification of its advanced lighting and connected controls portfolio through its team of experts that are fully committed to serving customers with the most innovative lighting designs.
Contact Delage is a manufacturing agent in the fields of electrical solutions, lighting solutions and lighting control. With a prestigious client bank, Contact Delage has built a solid reputation in the commercial and industrial sector, among engineering and design firms, in the manufacturing, telecommunications, civil engineering, as well as among electrical contractors, specialists in lighting / lighting control and home automation.
"We are looking forward to partnering with Contact Delage and are eager to collaborate closely," VP of Sales in Canada, Nabil Salem said. "They are a well-respected agency with strong roots and expertise. I am confident we will be able to bring best in class service to our mutual customers in the region."

Nabil Salem, VP of Sales in Canada
Contact Delage General Manager Patrick Deschamps said, "Contact Delage is poised to reach new heights with the Current partnership, and we are extremely excited about the endless possibilities it brings."

Patrick Deschamps, Contact Delage General Manager
More information available here