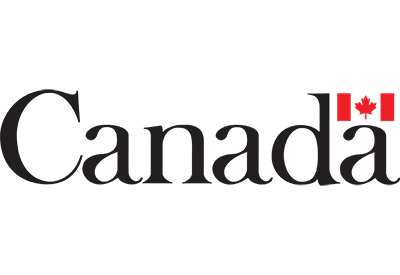 April 18, 2022
Copper is a soft and malleable metal that is used in:
electrical wires and cables for its conductivity
plumbing, industrial machinery and construction materials for its durability, machinability, corrosion resistance, and ability to be cast with high precision
many emerging and clean technologies, such as solar cells and electric vehicles
Key facts
In 2020, Canadian mines produced 475,898 tonnes of copper in concentrate, with over half originating from British Columbia.
Canada's copper exports were valued at $7.3 billion in 2020.
Chile is the leading global producer of copper, accounting for almost 30% in 2020.
Uses
Copper is used in a variety of industries such as manufacturing and construction. Copper is also essential to all living organisms as a trace dietary mineral. The adult human body contains between 1.4 and 2.1 milligrams of copper per kilogram of body weight. The green energy transition is anticipated to significantly increase demand for copper because of its uses in expanding electricity networks and clean energy technologies, such as electric vehicles.
Production
Canadian mines produced almost 476,000 tonnes of copper in concentrate in 2020, a 12% decrease from 2020 attributed to decreased production levels in Ontario, British Columbia, and Quebec. The COVID-19 pandemic affected the supply of many minerals, including copper.
International context
Chile was the world leader in copper production in 2020 with 5.7 million tonnes of copper, or 29%, of the global total of mined production.
Canada's total trade (exports and imports) in copper and copper-based products in 2020 was valued at $10.8 billion.
Trade
Exports
Canada's total copper and copper-based products exports were valued at $7.3 billion in 2020, a 3% increase compared to 2019.
Canada exported 445,934 tonnes of copper concentrate in 2020, an increase of 9% from 411,124 tonnes exported in 2019. These copper concentrate exports were valued at $4.4 billion, representing a 16% price increase from 2019 values.
Canada exported 172,339 tonnes of refined copper in 2020, representing a 15% increase compared to 149,330 tonnes in 2019. These exports of refined copper were valued at $1.4 billion in 2020, up 15% from $1.2 billion in 2019.
Imports
Total copper and copper-based products imports were valued at $3.46 billion in 2020, down 3% from $3.6 billion in 2019.
In 2020, the United States was the primary source of Canada's copper and copper-based products imports, accounting for half of the total, followed by Chile (18%), China (5%) and the Democratic Republic of Congo (4%). Smaller amounts were imported from more than 100 other countries.
Prices
The price of copper has fluctuated significantly over the last decade. The average monthly price per tonne was US$8,828 in 2011, a peak average monthly price. Prices declined after 2011 to US$4,868 monthly average price per tonne in 2016 before partially recovering in 2018 to US$6,530. Prices dipped in 2019 with the onset of the COVID-19 pandemic, but quickly recovered. The average monthly copper price in 2020 was US$ 6,174.
Recycling
Copper is one of the few materials that does not degrade or lose its chemical and physical properties during the recycling process. Recycling has the potential to extend the use of resources and minimize waste.
The International Copper Study Group estimated that 32% of the world's copper consumption came from recycled copper in 2018.
Canada maintains a strong copper recycling industry. Substantial amounts of the metal are recovered in the Quebec-based smelter and refinery located in Rouyn-Noranda and Montréal, respectively.