Company Snapshot: House of Electrical Supplies Limited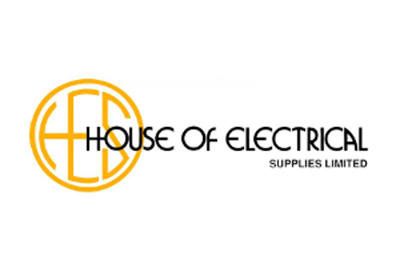 July 15, 2019
House of Electrical Supplies is a distribution company that specializes in 'service'. They go beyond what a standard supplier provides, not just with knowledgeable employees, but with a complement of support services.
From small construction to sophisticated industrial projects, House of Electrical stocks electrical supplies for a wide range of applications. For over 30 years, they have been servicing clients in the industrial, OEM, entertainment and construction markets across the greater metropolitan Toronto area. Their product solutions range from electrical, automation, safety, lighting and portable power distribution.
House of Electrical also offers additionally services including electronic data interchange capabilities, just-in-time inventory programs, energy audits, 24-hour emergency service, drive start-ups, custom cable assemblies and kitting.
As a privately held, Canadian-owned company they are dedicated to providing clients with a high level of service and technical support. If your business is looking for more than just a supplier, House of Electrical cultivates a collaborative partnership by complimenting the supply with the aforementioned services as well as providing technical and project support.
House of Electrical is available 24 hours a day, 365 days a year to help you get back up and running.
Whether you're looking for simple purchasing options or complete vendor consolidation, they can give businesses a competitive edge through unique supply chain programs. One of the fundamental strengths of their supply management program is their reporting capabilities. By document several performance measures they are able to ensure they are meeting demands as a client's sole supplier.
They will also document cost savings so that clients can see on an ongoing basis that we are continuing to reduce the costs associated with MRO purchasing. Cost savings are generated through a number of means including Price Reductions, Product Standardization, Product Substitutions, Inventory Optimization, Productivity Improvements, Reduced Transactional Costs, Lower Administrative Costs, and Continuous Improvement Initiatives.
House of Electrical Supplies has the resources in house to provide same-day PLC & Drive System, Lighting, MCC, Switchgear & Switchboard Quotations. Their staff specialists can work with you over the phone or in person at your facility. They are particularly adept at meeting timeline and budgetary constraints.
They will also handle custom controls and fabrication services, for example, motor starters, push button assembly, custom name plate fabrication, custom enclosure modification.
Go HERE for more information on products and brands they carry.