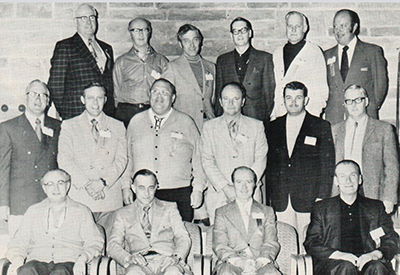 February 10, 2021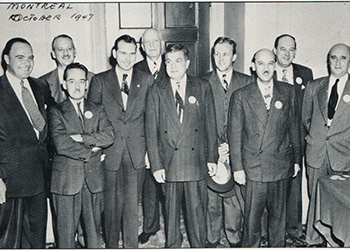 Introduction of the Performance Analysis Report (PAR Survey) was considered a milestone in the association's statistical gathering activities in that it gave members for the first time the opportunity to compare their operating figures (anonymously) with those of other distributors.
And we find a first mention in the CEDA minutes of what is to become the giant of the industry: "It was reported by L. Bokofsky that Westburne will be applying as a member."
Source: CEDA: Fifty Years of Service – An Historical Review of the Canadian Electrical Distributors Association, 1934 to 1984, Kerrwil Publications. Please feel free to reach out to us any time if you have great photos, historical anecdotes or perspectives. We would love to hear from you; linegoyette@kerrwil.com.
Shown in photo: CEDA Board of Directors, Jasper 1972.