Britech Heating Cables and Controls Appoints New Eastern Ontario Rep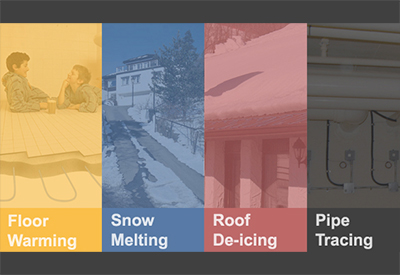 Jan 18 2016
Britech Heating Cables and Controls, a national manufacturer and distributor of heating cables for industrial, commercial and residential applications, has named Brian Norman as its representative for Eastern Ontario, Ottawa, Gatineau and Kingston. Norman will be interacting and engaging with electrical distributors, engineers and contractors in the area to assist with marketing programs, engineering, training and promotion of electric radiant heating, floor warming, snow melting, roof de-icing and pipe tracing.
Contact Brian Norman at Brian@britech.ca, or by calling Britech's head office in Toronto: 1-877-335-7790.
Britech provides engineered and standard heating cables to home builders, coal and nickel mines, tank manufacturers, major oil companies, tile installers, renovators, consulting engineering firms and federal and provincial governments, etc. Britech does with the assistance of sales personnel and electrical distributors across Canada.