Frederick Morency Wins Best Executive Award 2023
April 26, 2023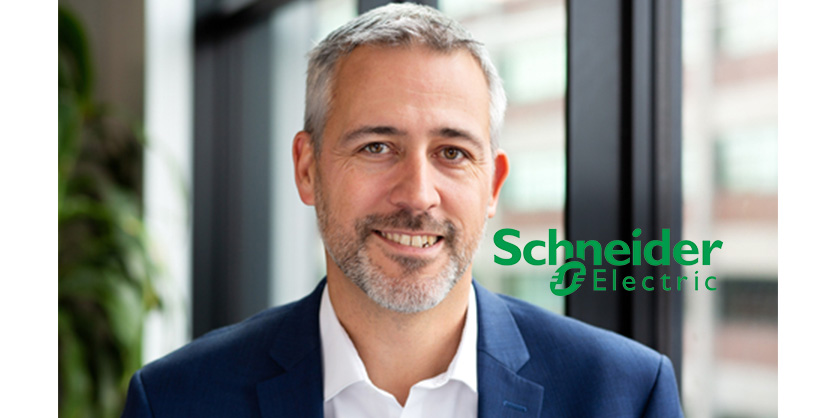 Schneider Electric is pleased to announce that Frederick Morency, Vice President of Sustainability, Strategic Initiatives & Innovation in Canada, has earned a 2023 Best Executive Award in the Operations category by Report on Business magazine.
Best Executive Award
This recognition is awarded by The Globe and Mail's Report on Business magazine in partnership with the Rotman School of Management at the University of Toronto. Established in 2020, this Best Executive Awards program is an annual editorial initiative to celebrate 50 exceptional leaders across five functional areas: Finance, Human Resources, Operations, Sales and Marketing, and Technology.
The winning executives were selected following a call for nominations from Canadian leaders in public and private companies, non-profit organizations, associations, and academic institutions, as well as nominations from the Report on Business editorial staff. The Report on Business editorial team evaluated nominations based on career trajectory, leadership style, achievement, and impact. An awards ceremony to recognize Frederick and other recipients will be held on May 24, 2023 in Toronto.
Frederick Morency's Role in Sustainability
Schneider Electric powers the new world of energy by converging electric and digital to pave the path to a sustainable, net-zero future across its operations, value chain and local communities.
Frederick is Schneider Electric's quarterback for sustainability in Canada and has been with the organization for over 25 years. He is a trusted advisor and has helped customers in over 40 countries reduce their carbon footprint and improve energy management. Frederick is also a strong believer in the power of partnerships and actively supports businesses, local communities, talent, academia, start-ups, policymakers and industry groups to advance Canada's climate action ambitions.