Aztec Electrical Supply Moving to Expanded Location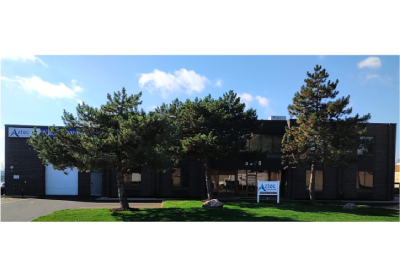 Oct 30, 2020
George Mackinnon, President of Aztec Electrical Supply is pleased to announce on November 2nd, 2020, Aztec Mississauga at 1296 Eglinton Ave East (Dixie and Eglinton) will be moving to a new location at 5300 Bradco Boulevard (Dixie and Matheson). This expanded location will allow for improved and more accessible inventory for local electricians, engineers, planners, maintenance and operations specialists among others. The new two-story warehouse will allow Aztec to expand inventory to better reflect the diverse needs of their customers, while still continuing to stock everyday essentials.
As one of the most dynamic, fastest growing distributors in Ontario, Aztec is excited about the benefits to our customers in this new, expanded locatioon. Conveniently located near Dixie and Matheson, the location is easily accessible from highway 401, 407, 410 and 403. The new stand alone facility will feature an expanded counter with automatic doors for fast and easy pick ups, ample parking, expanded sales and technical support and increased capacity for onsite training, improved inventory with additional logistical support including available same day and next day delivery.
Aztec Mississauga's current locatioon at 1296 Eglinton Avenue East will remain open until 5:00pm on October 30th to allow construction to be completed. Operating hours will remain from 7:00 to 5:00 Monday to Friday, to allow for early morning pick ups.