Arlington Wins "NEMMY" Rep Choice Award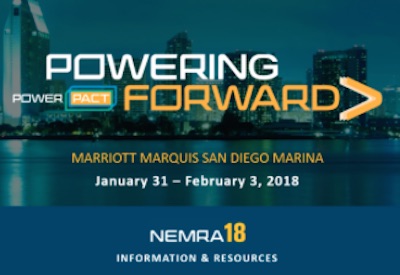 Arlington Industries Inc. was presented with the National Electrical Manufacturers Representatives Association's new "NEMMY" rep choice award at the organization's recent annual meeting. The 4-day event drew almost 2,000 people from manufacturers and their sales organizations to San Diego, CA.
NEMRA's Rep Choice Award, presented for the first time this year, recognizes the manufacturer who best epitomizes attributes of the Power Pact, a research-based initiative to strengthen manufacturer/rep relationships.
During the annual meeting, Arlington presented its 2017 rep sales awards. Humelec Associates Ltd. took home the Canadian Sales Achievement Award.