5 Ways EDI Helps Automate and Optimize Canadian Businesses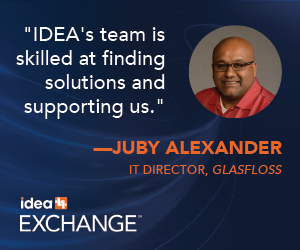 In today's marketplace, automating business document exchange is key to achieving cost efficiencies to keep you competitive. EDI (electronic document interchange) is a powerful way to lower operating expenses by transmitting electronic documents between companies.
EDI simplifies document exchange
Business partner communities are becoming more complex and diverse as businesses are working with multiple partners, connections, and platforms.
In the last 10 years, the average company has increased:


Supported protocols supported from under ten to 40+
Trading partners from 15 to 65
Integration platforms from three to 12, including ERPs, CRMs, billing, and product data management platforms.
With the ever-expanding digital marketplace, experts predict trading partners to double and multi-enterprise document traffic to triple in the next five years alone.
Companies that are still trying to handle all these transactions manually will be left behind.
EDI reduces the time and complexity of securely and flexibly integrating 100% of partner communities, a prerequisite for automation.
Glasfloss, a manufacturer of commercial and industrial filtration products, understood the value and need for an EDI solution, but found sky-high software and implementation costs initially—over $500,000. However, Glasfloss IT Manager Juby Alexander found a way to implement EDI more affordably when he reached out to the IDEA Exchange team.
"IDEA Exchange was able to implement our EDI managed services solution for a fraction of the cost," Alexander said. "I would recommend IDEA because they are a true partner that is cost-effective, skilled at finding solutions, and do a great job supporting us."
Hear Juby Alexander explain how he considered costs, staffing impacts, and company culture when finding an EDI solution in this webinar on demand.
EDI automation saves money on every transaction
Many companies have only integrated and automated transactions from their Tier 1 suppliers. Because the Tier 1 suppliers account for 80% of the volume, companies believe they are reaping the full benefits of automation. This is a mistake, and here's why:
Small suppliers may only account for 20% of volume, but they likely comprise about 80% of trading partners. Automating these transactions can result in significant cost savings.
Assume the processing of an order or invoice costs $10. Automating 100 Tier 1 partners with 1,000 transactions can save $1 million just as automating 1,000 small partners with 100 transactions can save $1 million.
Eliminate costly error-prone processes and speed up sales cycles
Cost savings increase with reduction in manual errors. As hand keying tends to generate 5% errors on average, improved data accuracy greatly reduces losses due to incorrect order information. Fewer data errors reduce invoice discrepancies, stocking issues at locations, and inventory holding costs while accelerating the order-to-cash cycle.
Better operational efficiency
In many companies, customer service staff spend 50% of their time entering data. When diverting these professionals from their primary responsibilities, job satisfaction, up-selling, and customers suffer. Automation eliminates staffing challenges and improves order/invoice data accuracy during peak order cycles.
Aside from the efficiency benefits of automating manual keying, using an EDI VAN (value-added network) eliminates the responsibility of managing the connection. Technically, companies can use an FTP connection to integrate with trading partners, but the onus is on the internal team to manage the network and ensure no documents are lost if it fails. An EDI VAN provides compliance checking, archiving, backing up, reprocessing, supporting, and monitoring on a company's behalf.
An EDI VAN increases the ROI of B2B projects and enables internal resources to be allocated to where they are needed most.
Improves business strategy
Manual processes are difficult to track. By automating the exchange of documents involved in these processes, companies are better able to track order status, respond to evolving market demands, and make informed business decisions, thus improving ROI.
Companies that automate connections are 2.2 times more likely to have the ability to measure supplier performance and 1.7 times more likely to have the ability to adhere to customer metrics requirements over a period of time.
IDEA Exchange is the #1 EDI platform in the electrical industry, saving customers $32 per order. IDEA provides EDI VAN and EDI Managed Services to Canadian manufacturers and distributors. Learn more. Watch webinar: Focus on the Right EDI for Your Business: How Glasfloss Saved $500K