Best Managed Companies Celebrates 30 Years of Privately-Owned Business Excellence in Canada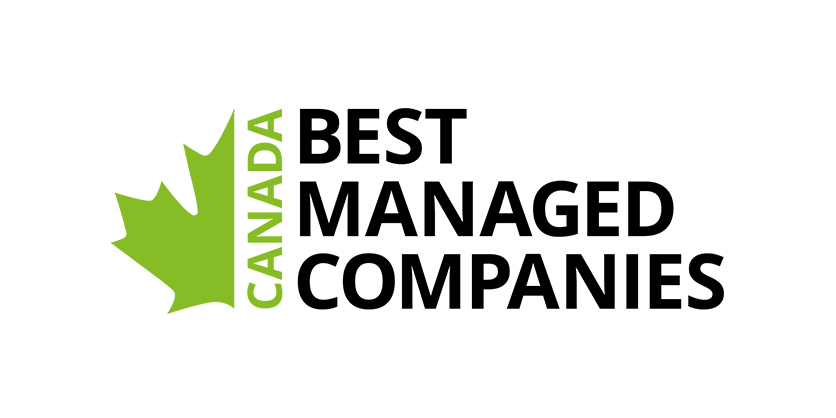 May 11, 2023
Celebrating thirty years, the program is the nation's longest-standing initiative to recognize leading privately-owned Canadian companies. The 486 recipients, which include thirty new member companies, credit their success to fostering a positive workplace culture and having a deep commitment to talent retention and sustainability amid challenging labour market conditions.
"I am always amazed by the fortitude of our Best Managed Companies, who continue to act as global beacons for all of the talent and innovation Canada has to offer," says Lorrie King, national co-leader of Canada's Best Managed Companies program and partner with Deloitte Private. "With their bold vision, resilience, and inventiveness, these distinctly Canadian companies represent the bedrock of our nation's current and future economies. These winners stand out by delivering superior value to their employees and clients, as well as the communities where they operate. I look forward to witnessing the new milestones they achieve in the coming years."
To attain Canada's Best Managed Companies standing, candidates apply annually and go through a rigorous assessment led by a multi-disciplinary judging panel. Companies are evaluated on their level of maturity on four core pillars: strategy, commitment, capability, and financials.
New this year, applicants were awarded bonus points for demonstrating leading-edge practices in the realms of ESG (environmental, social, and governance) initiatives, with particular attention on reducing greenhouse gas emissions, limiting waste, improving energy efficiency, and cultivating diversity.
"Year over year, Best Managed winning companies relentlessly raise the bar in the Canadian business landscape and inspire others to follow suit," says Derrick Dempster, national co-leader of Canada's Best Managed Companies program and partner at Deloitte Private. "From having environmentally mindful practices and enhancing employee engagement and retention to maintaining a strong balance sheet, Best Managed Companies distinguish themselves by having a clear long-term vision and making sustained investments in value-creating areas of their business. I am excited to welcome this year's new winners to our network as we continue to have a collective positive impact at home and beyond."
With this year's cohort of thirty new members, the program now includes 486 Best Managed Companies. Of these, ninety-one have attained Gold Standard (having maintained their standing for four to six consecutive years), and 290 have reached the Platinum Club (having maintained their Best Managed designation for seven years or more in a row). This growing network of companies represents more than 500,000 employees across Canada.
"Even in the face of rapidly evolving business and economic landscapes at home and globally, these companies continue to respond with innovation and adaptability by transforming and pivoting their offerings to meet changing market demands and lead the way forward," says Blair Cowan, executive vice-president, Corporate Finance and Transaction Banking Commercial Banking and Wealth Management at CIBC. "CIBC is very proud to sponsor Canada's Best Managed Companies program, which has a thirty-year history of celebrating leading organizations that are building a better future for our country."
First established in Canada, Best Managed is a flagship program presented by Deloitte Private, a division of Deloitte exclusively focused on serving private clients of all sizes. Since its inception, the program has inspired a global expansion which now includes forty-six partner countries and a total of 1,315 Best Managed Companies around the globe.
New Canada's Best Managed Companies in 2023:
The complete list of the 2023 Canada's Best Managed Companies, Gold Standard winners, and Platinum Club winners is available here.