While Things Are Always Evolving… Some Things Never Change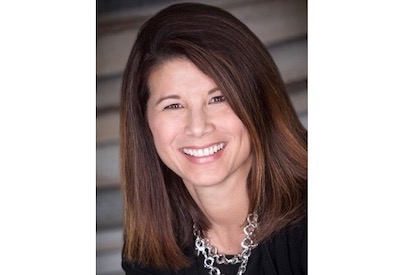 Oct 28, 2020
By Carol McGlogan
When it comes to marketing and customers, some things never change, while some things are always evolving! The parts that never change for marketers are that we need to be where our customers are, when they need us, and with the right information. The parts that are in constant flux are our customers' buying behaviours and the technologies available to intervene and influence the customer experience.
COVID-19 has forced us all into new habits both personally and in business. For instance, social isolation has caused us to rely more heavily on technology to fill in the gaps. To satisfy the "social animals" we are, we've had no choice but to embrace technology to keep our personal and business lives in order. But with every crisis comes a silver lining. Those who react quickly to the new normal can pave the way to greater success.
We recognize that our customers' behaviours have changed. From a marketing perspective, we must go back to the basics and revaluate how these new behaviours impact buying decisions and the customer experience. This is the part that never changes: doing your homework, which starts by taking a fresh look at "where our customers are." Since the pandemic, many of our customers spend much of their time at home and may continue to do so for the foreseeable future. The electrical industry has relied on face-to-face selling to help buyers through every stage of the process. But how do we reach them as they progress through the buying cycle today?
Even before the pandemic, our customers, like other B2B buyers, have changed.
"More than 70 percent of B2B buyers fully define their needs before engaging with a sales representative, and almost half identify specific solutions before reaching out, according to a new report from CSO Insights, the research division of Miller Heiman Group" — June 2018 Press Release, Miller Heiman Group
If our customers are not getting the information from our sales organizations, where are they accessing it? We, as marketers, need to be there. The issue is "there" can be everywhere and at any time. It is important to know all the channels your customers use to absorb content. Those channels could involve distribution channels, blogs, websites, LinkedIn, sales and customer service representatives, publications, and events, to name a few. At the same time, each interaction your customer has with your brand must represent a consistent experience or else there will be a breakdown in the cycle and the brand.
Focusing on your customer and their journey will lead you to create a balance of technology, process, programs, and people to ensure success. Your brand is the experience, and the experience involves many disciplines within and outside your organization.
EFC's upcoming Future Forum webinar, "Rethinking the Customer Experience," is the perfect catalyst for members to do their homework on the new customer journey and their expectations, while providing a pragmatic approach to help businesses mobilize their current efforts.
Some things never change, while other things are always evolving. Customer centricity is a concept that never goes away, but how the customer evolves is always changing.
Register for the Future Forum webinar, "Rethinking the Customer Experience," November 5, at https://www.electrofed.com/events/the-future-forum/
Carol McGlogan is President & CEO, Electro-Federation Canada.