What's Next – A North American Experience
October 5, 2022
By Owen Hurst
Recently, Canadian Electrical Wholesaler had the opportunity to attend Affiliated Distributors' 2022 Electrical North American Meeting (NAM). The event, which took place over several days, brought together the group's members and suppliers from Canada, the United States and Mexico with a goal to plan for what's next, which was also the theme of this year's meeting. Affiliated Distributors (AD) has been working with independent distributors in the electrical market since 1993.
The opportunity to once again come together for in-person business events such AD's NAM is more important now than ever. Not only does it bring together colleagues again, but it exemplifies the resilience and commitment of suppliers and independent distributors throughout the last few years. There was a sense of relief at the ability to reunite in-person, though it was also evident that the relationship between these groups was maintained and continued to grow regardless of the hardships we have all faced. And as virtual waves again turned to handshakes, there was an energy of renewed focus as old partnerships were deepened and new connections were made.
As a guest from Canada, it was a unique experience to witness the AD leadership teams from Canada, the US and Mexico come together in a casual setting. The value of bringing together industry leaders and their combined knowledge on of the electrical market, and their ability to understand how to plan and support members at all levels proved itself as one of the key components of affiliation.
The event also featured a special AD Canada Night for Canadian members and suppliers to network and celebrate the strides that AD Electrical – Canada has made, in addition to unique booth meetings, awards, and networking sessions.
AD Canada Night provided a fun opportunity to both celebrate our pride in Canada and gain some devoted social time with Canadian suppliers and distributor members. And it should be noted that no detail was missed for Canada Night, right down to the bar having hockey sticks across the front and AD Canada hats in abundance. The timing of the event, the evening before the primary meetings, brought together many long-time members, but with so many changes, I met many others like myself that were attending their first NAM.
The booth meetings were a uniquely scheduled event that provided assurance that time was spent with all your partners and potential partners. In what can only be described as the speed dating of North American electrical connections the booth meetings were something very interesting to witness. With the greatest difference and benefit being that each stop was about deepening or engaging in a meaningful business connection.
At the Awards Dinner, partners from all three countries were recognized for their contributions. Rob Dewar, President of AD Canada, took to the stage to bring special recognition to the Award winners noted below: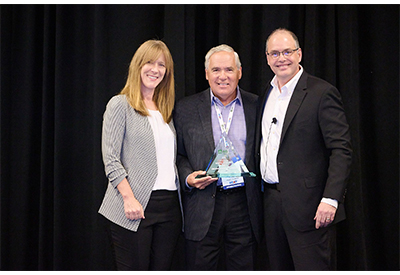 Canada Member of the Year – Tier 1: Independent Electric Supply Inc.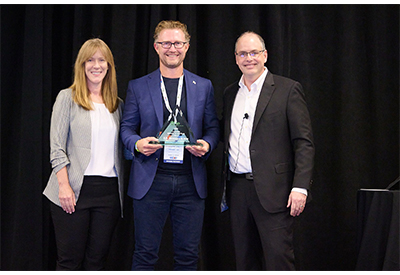 Canada Member of the Year – Tier 2: E.B. Horsman & Son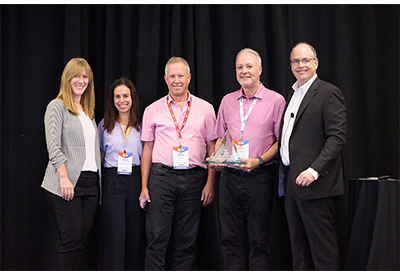 Canada ALL-IN Member of the Year: Franklin Empire Inc.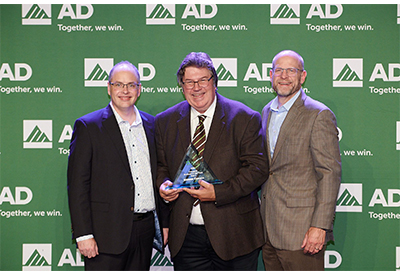 AD Supplier of the Year Canada – Tier 1: Mersen
AD Supplier of the Year Canada – Tier 2: ABB Canada
As we look ahead, the electrical market will continue to expand and drive further shifts across other markets as we see a greater focus on electrification. Those planning and growing with the markets will not only drive their businesses to success but support the market. Bill Weisberg, AD's Chairman & CEO, spoke strongly in his keynote address about the collaborative efforts of independent distributors, and revealed incredible growth in member sales, demonstrating that AD members have positioned themselves to serve the growth in the electrical market. And from the conversations I witnessed, that support is being planned well in advance as they rally around the key focus of this year meeting, What's Next?
Learn More about Affiliated Distributors HERE