Verozza: Synergy Between Light and Architecture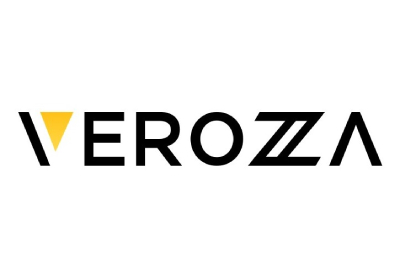 Dec 15, 2020
Verozza is the exclusive global partner of NEKO Lighting and serves the North American architectural lighting marketplace. NEKO, the global leader in LED design solutions, is based in Switzerland with products sold in more than 65 countries worldwide.
While the Verozza executive team is based in Montreal, the company is represented by agents across the United States and Canada. Verozza's mission is to extend the design boundaries by providing architects, engineers, interior designers, lighting designers, specifiers, and contractors with a hybrid of unique, aesthetically pleasing, high-performance lighting luminaires. From downlighting to spotlighting, ceiling mount to surface mount, Verozza's modular products facilitate synergy between light and architecture.
Utilizing the latest in LED technology with chips by premium manufacturers such as Cree, Osram, Samsung and Citizen, all Verozza solutions deliver exceptionally competitive price/performance ratios while maintaining best-in-class durability.
The impetus for Verozza started in Messe Frankfurt while the company was exploring the European architectural market at one of the industry's premier exhibitions. This is where the relationship with NEKO began, as they would eventually enter into a partnership.
Verozza was instantly impressed with the quality that distinguishes NEKO's products, although they had to iron out some details related to certification for the Canadian and U.S markets before they could become NEKO's exclusive North American outlet. Once the products were certified, Verozza established an agreement with a leading sales agency out of New York to grow the brand further in North America.
With an emphasis on engineering and lean manufacturing, Verozza matches the quality of premier brands, while maintaining affordability. Their Fusion Downlight Series is a great illustration with the miniature downlight integrating seamlessly into any architectural space while offering an impressive output ranging from 200 to 2289 lumens.
The Fusion Downlight Series includes ultra-miniature recessed luminaries whose design fits perfectly with modern, refined architecture. The Fusion product
fail includes six versions: fixed, adjustable, general, wall wash, spotlight and combination down-spotlight with trim or trimless.
This is the niche they identified initially while exploring the European marketplace at Light+Building and again at Lightfair International the following year. The Verozza executive team saw an opportunity to fill a need in a growing architectural market and leveraged their experience and knowledge of the lighting industry to take advantage of it.
Over 30 projects have been installed in North America in retail, commercial and residential sectors. Lighting agencies have been lined up in Canada's biggest markets of Montreal, Toronto and Vancouver. With stock on the shelf of the more popular products, Verozza is fully ready to tackle the marketplace with their sophisticated LED fixture line.
Go HERE for more information and to find an agent in your area.
Image (left): The Loft Steakhouse Pure Track Head Application
Image (right): Soulier Shoe Store Application located in NYC, this high-end shoe store features Verozza Fusion Fixed Fixtures.