Utilizing Market Data to Build Your Business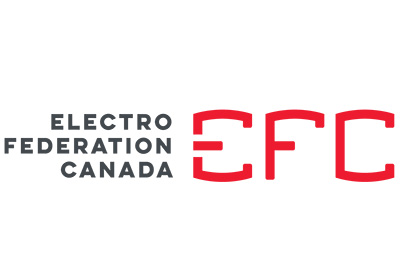 August 5, 2022
By Tom Mason, VP of Marketing and Channel Development, EFC
Data, data, and more data are all available at our fingertips. Today we are more informed than ever, with detailed market data available in various forms. So, the question remains, how are we utilizing market data to build our brands and gain more insight into customer needs, wants, and behaviours? Creating a business plan based on solid market data is critical to identifying new markets, customers, and trends.
The past two years have been challenging, and the historical benchmarks and traditional datasets have all been disrupted. The question expands to how one develops innovative products, finds new customers, or grows the business when the market financial foundation is no longer stable. The year-over-year data on which we have built our models has become unreliable or uncertain.
Finding or developing accurate electrical industry market data is no easy task. What sources should be used? Can the information be trusted for accuracy and reliability? Will the industry data be provided only one time as a single point of dispatch or continue to be available in the future to understand trends?
Before starting to build your electrical industry financial model, understand where, when, and from whom your data is sourced. Canada has many data sources available to electrical marketing professionals from government agencies, financial institutions, and many research firms. The data they provide is typically more generic in nature, but it is timely and accurate.
How do you use this data to drive your business in a specific market or introduce a new product? The answer:
Conduct detailed research on where to access data for your specific industry or vertical market.
Do not settle for a generic approach to data with limited information.
Find economists working in your industry with a track record and history that reaches well past our current situation, such as Maureen Farrow or Alex Carrick, who will be speaking at this year's Economic Forecast event (hosted by EFC).
Work with industry media sources such as Kerrwil, who for decades have gathered considerable amounts of data through their newsletter subscriptions and produced the annual Pathfinder Report. Other media sources like EBMAG and Electrical Line Magazine may offer data research.
Get involved with your electrical industry association to determine if they produce the specific market data you require, such as Electro Federation Canada (EFC), BC Electrical Association (BCEA), and Alberta Electrical Alliance (AEA). NAED, NEMRA, NEMA, and the like could offer data insights for US-specific data.
Reach out and learn how this information can become the foundation of your next business plan and future growth.
EFC market data sources and events: