UL's Maria Iafano on Creating Harmonized Standards for Canada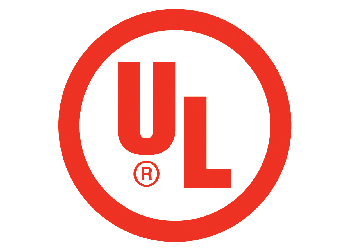 In September 2013, Underwriters Laboratories Inc. (UL) appointed Maria Iafano as Director, UL Standards — Canada. This appointment is part of UL's strategy to establish itself as a separate standards development organization (SDO) for Canada following its January 2013 accreditation by the Standards Council of Canada (SCC) to develop National Standards of Canada (NSCs). Canadian Electrical Wholesaler spoke with Iafano to learn more UL's goals.
How with UL's accreditation benefit Canada's electrical industry?
UL's accreditation as a new SDO for Canada will enable UL to develop standards specifically for Canada, as well as developing fully harmonized bi-national standards for the US-Canada marketplace. This will provide manufacturers with more efficient access to both markets. Canada and the US share the world's largest bilateral trade relationship, with total merchandise trade exceeding $500 billion annually. 
UL's entry into the Canadian system also supports government and industry objectives of facilitating domestic and international trade and fostering technological innovation by providing faster access for new technology into Canada. Typically, there is a lag between acceptance into Canada once acceptance in the U.S. has been obtained. Manufacturers complain that innovation is slowed because their products struggle to gain access to both markets in an efficient manner. 
What's behind this lag?
It's been attributed to a lack of Canadian standards or other recognized documents that would facilitate market access to both countries simultaneously. Even after standards have been developed there is often a lack of harmonization in requirements, resulting in additional testing to meet country -specific requirements, resulting in costs to industry and lack of choice for consumers.
How will UL's accreditation help harmonize standards?
Traditionally, the process to harmonize standards between Canada and the US has involved coordinating separate technical committees that try to harmonize requirements for both markets. The accreditation of UL as a Canadian SDO will streamline the harmonization process by allowing UL, one of the leading SDOs in the US, to undertake harmonization simultaneously at the time of original development of a standard. This will cut the time between the development of a standard in the US and the harmonization or adoption of that standard in Canada. Using one committee versus two separate committees will also enable technical experts to collaborate on requirements, hopefully leading to fewer national differences. The result is greater harmonization achieved faster and more cost-effectively.
Currently, UL is seeking Canadian participation on the four Standards Technical Panels (STPs) (or Committees) that develop safety standards in areas that affect the electrical industry. Canadian participation is critical if UL is to move forward to develop and submit the following standards as CNS fully harmonized for both Canada and the US:
•UL 96 — Lightning Protection Components
•UL 497B — Protectors for Data Communications and Fire-Alarm Circuits
•UL 1973 — Batteries for Use in Light Electric Rail (LER) Applications and Stationary Applications
•UL 2755 — Modular Data Centers
How will UL's entry into the Canadian system affect manufacturers, wholesalers and electrical contractors on a day-to-day basis? 
We are confident that the entry of UL as a standards development organization accredited to develop standards for Canada will have a positive impact on manufacturers, wholesalers and electrical contractors since we will not only create additional standards development capacity within Canada to fill standards gaps, but we can help harmonize standards more quickly and with less resources by using a single technical committee that represents both Canadian and US stakeholders. 
On a day-to-day basis, this will mean that new products offered in the United States will be available for sale in Canada more quickly, providing additional choice and selection for electrical contractors and additional products for wholesalers to sell. For manufacturers, this will allow their products to gain access to the US market more quickly. As well, those who currently participate in standards technical committees in Canada can work on joint committees allowing them to have input across the region.
When will changes start to affect manufacturers, wholesalers and electrical contractors? What sort of changes would they see first?
The changes will take time. The first step is to get the right Canadian stakeholders to participate in the standards development process. Anyone interested in participating can join a Standards Technical Panel (STP) — the technical committees that develop the standards — and have their views reflected in the standards put forward to the Standards Council of Canada. UL wants to ensure that the standards put forward reflect Canadian views. A full list of current standards being considered as National Standards of Canada are available on the UL website: http://www.ul.com/global/eng/pages/solutions/standards/standardsforcanada/. If stakeholders have areas where they feel UL can provide assistance, they can contact me at maria.iafano@ul.com.
What will you be contributing to this new role?
I am very excited with my new role as Director, UL Standards for Canada. Immediately prior to joining UL, I served as Director, Legislative Policy & Government Affairs for the Ontario Electrical Safety Authority (ESA), the provincial authority responsible for regulating electrical safety in Ontario. I also served as Chair of the National Public Safety Advisory Committee (NPSAC), a federal-provincial-territorial committee of public safety regulators whose aim is to increase policy collaboration, address emerging public safety issues of common concern, and provide advice on standardization to the Standards Council of Canada. 
Prior to joining ESA, I worked in the Ontario provincial government in a variety of roles within different ministries, including the Ministry of Economic Development and Trade and the Ministry of Consumer Services. I've worked with a variety of stakeholders including industry associations, consumer representatives and across different levels of government. I hold an Honours BA in International Relations, a Master's Degree in International Affairs, focusing on trade policy and economics, a Masters Certificate in Marketing Communications Leadership, and executive training in Regulatory Impact Analysis and Regulatory Compliance from the Schulich School of Business, the Harvard Kennedy School and most recently at the Luiss School of Government.
What gets you up and out of bed in the morning?
I am excited for the opportunity to help harmonize standards between countries. Standards can be a fundamental tool used to ensure products and processes meet minimum requirements without creating unnecessary barriers to trade. Working across countries to find solutions that maintain safety and other social objectives while minimizing costs to industry is very important to me. I believe that the types of issues individual regulators and governments are trying to manage locally are more global than in the past. Standards developed jointly across countries can provide additional perspectives, hopefully making them more relevant and minimizing country-specific requirements. This is a way of creating greater harmonization and better standards. 
If you have questions regarding how to participate or about UL's accreditation, contact Maria Iafano, Director, UL Standards – Canada, at maria.iafano@ul.com or (416) 288-2339.
Line Goyette is Managing Editor of Canadian Electrical Wholesaler.