The Value of Skills Training in a Changing Sector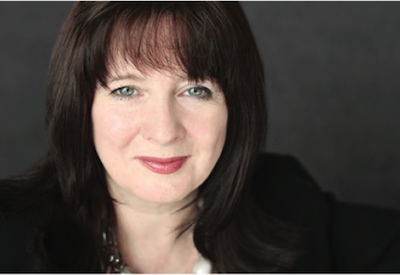 Dec 13, 2021
By Michelle Branigan
With the energy transformation in full swing, Canada's electricity workforce is in the midst of change. The introduction of new technologies, the scaling up of others, and the increased demand for a decarbonised power grid means that the workforce must be able to respond with agility like never before.
In this context, continuous learning is key to ensure that employees have the ability to adapt quickly and meet the changing needs of the business. With a tight labour market in Canada employers are even more conscious of the need to retain staff, and supporting their professional development demonstrates that the employer is invested in them.
Many companies have in-house training modules and programs that help to keep their employees current with best practices. While encouraging skills development among current staff is critical for safety and employee satisfaction, employers who look beyond their own walls to train the next generation workforce will reap the rewards of their investment many times over.
Offering technical training or workplace readiness programs to youth carries benefits to both the individual, the company, and the sector as a whole. For example, in emerging fields like renewables, pathways to employment may not be straightforward, and offering occupation-specific training can help to fill in-demand roles quickly. Even better, there are financial supports available to help you do it.
The Discovering Potential internship and wage subsidy program from Electricity Human Resources Canada is one such support. This program allows for organizations to offer training programs to youth facing barriers to employment as a means of increasing their employability, or as the first step in bridging them into a work placement. Training providers may be eligible for a subsidy of up to 100% of the training costs to a maximum of $25,000 per participant. Additionally, further funding may be available to support youth furthest from employment.
Employers who have made use of this program have combined specific on-the-job technical training with content devoted to employability skills like financial management, problem-solving and communication. One employer included First Aid/CPR, forklift safety, WHMIS, fall arrest, and solar energy fundamentals.
Most recently, working with Workforce Warriors Inc. in partnership with Relay Education, the New Brunswick Community College, St Mary's First Nation, Elsipogtog First Nations, and the New Brunswick Power Corporation, we were able to provide ten Indigenous participants training in "Orientation to the Electrical and Renewable Energy Industries."
This collaboration provided a blend of community-based and virtual training for members of the Mi'qmaq and Wolastoqiyik First Nations to explore careers in the electrical industry with a focus on the renewable generation technologies. The participants received a thorough understanding of common electrical practices, including high-voltage transmission, and also learned the skills required to communicate effectively with clients in order to provide a high level of client service.
Upon completion of this program, graduates were offered work placements by New Brunswick Power and other local employers. They also received an Apprenticeship and Occupational Certification (AOC).
By offering training opportunities to build the future workforce, companies demonstrate their commitment to the communities they serve. Recruitment and engagement is meaningful when it's clear from the beginning that the organization is looking out for its new hires. And being the spark of someone's inspiration when learning a new skill set is invaluable in terms of company loyalty.
As one individual who participated in a training opportunity with a solar project in Saskatchewan shared, "I learned more about how to be safe and how to make better decisions in the workplace. These things will make me more of an asset as a worker."
With skills needs changing rapidly, being proactive about training the sector's future workforce is a sure bet for building resilience. With support available to fund these opportunities, the timing is right for exploring how companies can think outside the box to encourage and inspire youth to consider careers in the electricity sector.