The New Age of Contractor Sales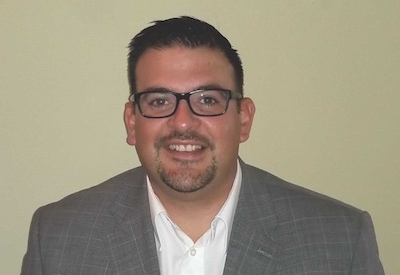 Dec 5, 2018
By Sean Bernard

The stigma behind dealing with contractors has forever been "they are a tough group to build a relationship with" and figuring out the best approach to growing business with them. While there has never been a magic pill for solving this challenge, over the years there have been many extremely successful sales representatives from the manufacturer and distributor sectors who have been able to grow their respective businesses to extremely impressive levels. This did not happen through clairvoyance and luck but through hard work and dedication to their craft.

With that said, the contractor market is evolving. Much like the rest of the industry, change is inevitable and this important segment is not immune. Contractors are looking for operational effectiveness to work in new ways, from the evolution of low voltage and networking to revolutionizing the way they purchase materials (as a great source of reference, please see the latest research reports prepared by Electro Federation Canada at www.electrofed.com). Along with this change goes the way that manufacturer and distributor representatives need to interact with their contractor customers.

From the distributor's perspective, the evolution of products within the electrical industry and the speed at which these changes are happening create huge challenges. First and foremost, the purchasing decisions from a stock perspective have become the single greatest hurdle facing distributors across the country. The decision-making process to decide which products to put into inventory to best serve their contractor base and when to do so has quickly become a daily struggle. Gone are the days where rough-in products, wire, lighting, distribution equipment and tools all fell within the classification of "commodity product." While some of those product segments still might reside in that classification, the vast majority are changing so rapidly along with technological advancements that making the right decision at the right time becomes increasingly difficult. On top of the stocking issue, ensuring that their salespeople are armed with the most current information about the products lines that they carry becomes a an almost daily barrage of new product information that needs to be conveyed to their contractor customer base.

Manufacturers are facing similar challenges in their approach to the contractor market. Within the lighting segment for example, the evolution of LEDs and the speed at which R&D departments are helping to advance this technology has resulted in various problems which unfortunately are self-inflicted. All manufacturers are in a race to develop fixtures and lamps with the highest possible lumens at the lowest possible wattage. With the advancements that continue to be achieved in this area, the end result creates issues with product becoming obsolete shortly after launch to the market. When looking at manufacturers in the electrical distribution and controls market, the same challenges with product advancements are present within these segments. From home automation (5 years ago, did you think it would be the norm to be able to control your thermostat, open your garage or turn on your lights simply by saying "Alexa….?") to advancements in breaker technology such as GFCI and AFCI integration, these segments are certainly not immune to the constantly evolving innovations that we see and face in the electrical industry on a daily basis.

This flood of new product development makes the relationship between contractors and manufacturer and distributor representatives particularly challenging in today's environment. Even though a lot of these innovations, from installation process to product features and benefits, are made with the goal of making the contractors' life easier, the simple fact is that much like the rest of us, they are struggling to keep up.

The contractor market is evolving with all of these changes. For example, over the last few years we have seen a lot of contractors get into the network cabling and integration segment as more and more products require network connection along with power connection. This has been done by internal department development and also through acquisition. Along with these initiatives, contractors have been taking a long look at their organizational structure, bringing in new team members with specialty focus areas to ensure that they are current with today's demands and expectations from end users.

The feedback from the contractor segment is that they certainly recognize their need to progress along with the industry. That being said, they will be relying on their distributor and manufacturer representatives to be one of their key sources of information. As a result, manufacturers and distributors are evolving their recruitment strategies, looking more and more for sales representative candidates that have technology backgrounds/education. The ideal sales representatives for the future will have a balance of technological knowledge and relationship building skills. Gone are the days when sales representatives would simply earn business by being a nice person. Contractors expect more today. They expect these representatives to bring expertise and solution-based information to the table to make the contractors' job easier and more efficient.

In the end, it is imperative that these reps are providing accurate and timely information to the appropriate people within the contractor organization. Navigating this labyrinth of new and current product information and the needs/expectations of the contractors is not easy and will continue to be difficult. However, those who can provide real solutions to their contractor accounts will see positive results. Through progressive strategies like Electro-Federation Canada's Young Professionals Network (YPN), initiatives like those listed above are being undertaken to help shape the face of the next generation of industry professionals.

For more on YPN, please visit www.electrofed.com/ypn.

Sean Bernard is Ontario Sales Manager for Standard Products Inc. and Ontario Chair and National Vice-Chair of EFC's Young Professionals Network. Sean is a graduate of Durham College's Sports Management program and holds a certificate in Distribution Management from Texas A&M University. He is in his 12th year in the electrical industry and has worked in the manufacturing and distributor sectors.