The Importance of Non-Technical Skills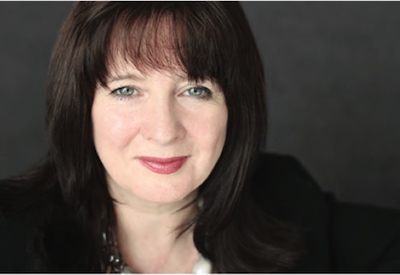 Nov 15, 2021
By Michelle Branigan
Working in the electricity field, we know there's always something to learn, whether it be a new safety protocol or the use of a new piece of equipment. Technology changes require workers to keep their skills current in order to stay safe and complete work efficiently.
But beyond the technical capacity of many electrical roles, it's the non-technical skills, or, what we at Electricity Human Resources Canada like to call professional skills, that each individual brings to the job that can make the difference in developing an innovative, safe and collaborative workplace. These skills include such things as active listening, critical thinking, time management and collaboration, amongst others.
Skills such as self-awareness and critical thinking are critical for getting the job done, but how much do we really pay attention to encouraging the development of these skills in the workplace? If the answer is "not much," it might be time to start.
For example, collaboration is defined as "the act of adjusting one's actions in relation to the actions of others for proper and organized teamwork", and continues to a productive work environment. What do you do when you have an employee who always interrupts when someone else has a different opinion? What feedback or suggestion would you give that team member to encourage a healthy and collaborative team environment?
Similarly, sometimes problems require approaching a problem from a different perspective. An individual with strong critical thinking skills can analyze and interpret a problem that others have missed. For example, in the case where two separate parts of an organization are making technical advances, a critical thinker may notice where the advances are incompatible and bring forward suggestions on how to collaborate.
No matter how large or small your company is, the benefits of devoting time to developing these non-technical skills in your employees are immense.
Firstly, training for professional skills can help to keep employees engaged and motivated. Offering team members the chance to grow and expand their skill sets creates a feeling of security and support, which in turn will encourage them to remain with the company, contributing to both their own professional development and business results.
Secondly, supporting the development of professional skills creates new possibilities for both employees and the company. Nurturing skills like judgment and decision-making or speaking effectively are fundamental leadership competencies that increase the leadership capacity of your team, and make hiring internally for management roles that much easier.
While technical and specialized knowledge is foundational for career success in many electricity jobs, employers need staff who demonstrate a high level of proficiency in professional skills. Spending time taking stock of the professional skills capacities of your team in the short term, and identifying areas to build one can go a long way in preventing inefficiencies or staff turnover – a costly predicament in a tight labour market.
For more on professional skills and their application, check out Electricity Human Resources Canada's Professional Skills YouTube playlists.
Michelle Branigan is Chief Executive Officer @ EHRC