Techspan Announces Sean Dunnigan as New President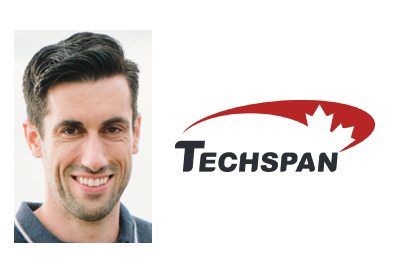 June 8, 2021
Frank Dunnigan, CEO of Techspan Industries Inc., is pleased to announce the appointment of Sean Dunnigan to the position of President. Sean will be starting in the new role on June 10, 2021.
Sean has a bachelor's degree from McGill University and has worked full time with Techspan since graduation. Over the past ten years, Sean has worked in virtually every department within Techspan. He launched and implemented their ERP system. He spent three years in BC setting up their western warehouse operations. More recently, he was transferred to Kingston as VP Operations to facilitate the Techspan acquisition of Fusetek and drive the amalgamation of the divisions. The Techspan culture is in his DNA.
Sean lives in Oakville with his wife Sarah and their new baby girl, Olive.
"As Techspan continues to grow, new ideas and fresh perspectives are required" said Frank Dunnigan. "Our needs are ever changing as an organization and strong individuals like Sean are required to move the company forward."
Frank Dunnigan will continue to be active within Techspan as CEO.
Sean can be reached at sean.dunnigan@techspan.ca