Suppliers and Distributors Continue to Grow Their Use of Vendor Managed Inventory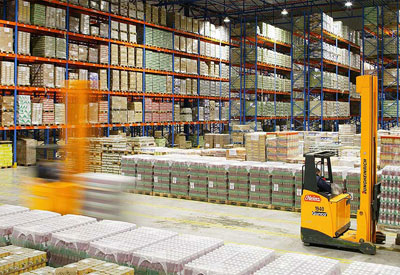 Such electrical Industry stalwarts as Hoffman Enclosures, Inc., Ilsco and Legrand's Wiremold line continue to expand their vendor managed inventory (VMI) programs with a growing list of distributors and utilities using the Datalliance VMI platform. Each company is optimizing VMI as a supply chain collaboration process in a way that fits their strategic channel initiatives and supports their customers' sales and service objectives, says Datalliance.
Together, these companies represent dozens of familiar brands sold through well-known electrical and utility channels. They join more than two dozen leading electrical suppliers, such as Belden, Hubbell Inc., Ideal Industries, Legrand's Pass & Seymour line, Leviton, Schneider Electric, and Siemens who are also using the Datalliance platform for their VMI initiatives. This supplier community provides VMI services to more than 150 of North America's datacom, electrical and utility distributors. 
VMI is a streamlined approach to inventory management and order fulfillment. It involves collaboration between suppliers and their customers (e.g. distributor, retailer, OEM, or product end user), which changes the traditional ordering process.
Find out more about vendor managed inventory: http://www.datalliance.com/what-is-vmi.