Southwire Canada Announces Maria Sial as Manager, Communications & Digital Strategy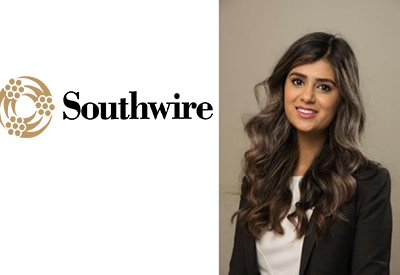 Jan 13, 2020
Southwire has appointed Maria Sial to the position of Manager, Communications & Digital Strategy. This role is responsible to lead Southwire Canada's communications and digital strategy initiatives and support its business development and marketing initiatives.
Most recently, Maria held the Senior Business Analyst role within Southwire's Finance team. Prior to joining Southwire, Maria was at Eaton, where she held roles of increasing responsibility in Supply Chain, Operations and Pricing.
Maria holds a Bachelor of Commerce (Hons) degree from McMaster University and is currently pursuing her Master of Business Administration (MBA) through the DeGroote School of Business at McMaster University.