Skyview Capital has Acquired Digital Lumens and Encelium Business Units to Accelerate Investment in Growth, Innovation, and Market Adoption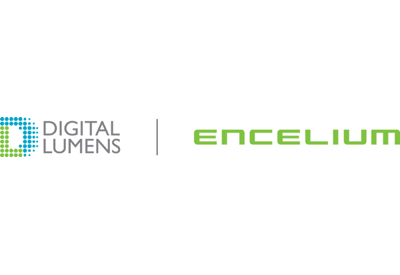 Oct 1, 2021
Skyview Capital, a global private investment firm, announced that it has acquired the Digital Lumens and Encelium businesses from Osram Licht AG. Terms were not disclosed.
Digital Lumens and Encelium's advanced Lighting Controls solutions provide leading-edge software and hardware to improve and automate the lighting of commercial and industrial facilities. Skyview Capital has formalized the new company, Digital Lumens, Inc., and will invest in this entity to accelerate the growth, innovation, adoption, and support of these solutions.
Digital Lumens has emerged as a leader in the Intelligent Lighting, Advanced Lighting Controls, Smart Devices, and Facility Insights space, selling to hundreds of blue-chip customers globally across multiple industrial verticals, including Manufacturing, Warehousing, Food Processing, and Transportation. Digital Lumens' lighting and SiteWorx software solutions have helped customers improve workplace productivity, safety, and environmental sustainability by metering utilities, monitoring their entire facility, and observing critical areas.
For over 20 years, Encelium advanced network lighting controls solutions have been transforming healthcare centers, office buildings, educational institutions, and commercial properties with advanced light management systems. Encelium X, its latest and most advanced system, is simple to install and intuitive to use, helping customers make significant leaps in comfort, control, code compliance, and energy efficiency. More information can be found for both brands at www.digitallumensinc.com.
"We are excited to partner with Digital Lumens, Inc. to serve the IoT and Connected lighting markets. We are looking forward to helping the team expand and enhance the business in all ways," said Alex Soltani, Chairman and CEO of Skyview Capital.
"We now are very well-positioned to grow the Digital Lumens and Encelium business lines. We have innovative software and hardware technology and now the financial backing to help realize our global strategy. There is a significant opportunity to expand our services to new customers and geographies," said Brian Bernstein, CEO of Digital Lumens.