Signify Announces new Agent Partnership with Salex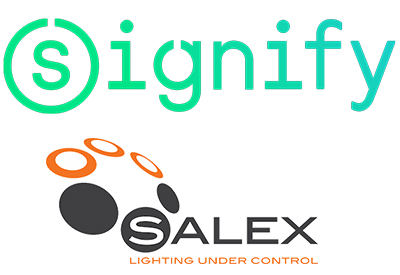 Feb 11, 2020
Signify has partnered with Salex, who will be representing Signify's lighting brands and controls in the Greater Toronto Area and Southern Ontario effective March 1, 2020.
"We are delighted to partner with the team at Salex," says Greg Kemp, Head of Professional Sales at Signify in Canada. "Salex has a strong track record of working closely with their clients to develop award winning projects and I'm pleased that they will be representing Signify's extensive lighting and IoT system offerings."
Salex, one of the largest lighting agencies in Southern Ontario, has been an integral player in Canada's architectural lighting community for more than 45 years. As a distributor and facilitator of commercial lighting installations and control systems, architects, lighting designers, engineers and the design community turn to Salex for effective, efficient and sustainable lighting solutions.