Schneider Electric Appoints David Willick VP and Mining, Minerals and Metals Segment Regional Leader for North America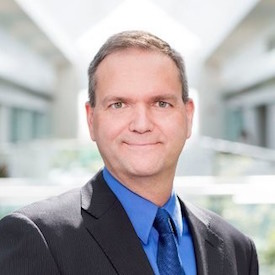 Mar 27, 2018
David will be responsible for leading the North American MMM Segment by supporting the company with its digital transformation utilizing its EcoStruxure architecture.
In the process, David will leverage his previous experience leading project management professional and sales teams from regional to global levels. He has led several global strategic growth initiatives, bringing his focus and passion for customers, innovation and technology to this integral role.
Prior to Schneider Electric, David led technical, sales and project management professional teams at General Electric. He has extensive expertise in the mining and minerals industry as well as decades of control and automation experience. David holds a Bachelor of Applied Science in Chemical Engineering from the University of Waterloo. He currently sits on the Board of Directors for the Centre for Excellence in Mining Innovation, and is a member of the Professional Engineers of Ontario, the Canadian Institute of Mining and the Ontario Mining Association.
http://files.clickdimensions.com/electrofedcom-afqun/files/teconnectivity_.pdf?_cldee=bGluZWdveWV0dGVAa2VycndpbC5jb20=&recipientid=contact-3626e5124dece51180e93863bb2ec358-c34808c38e224ee7915451097d0c2357&esid=019753e8-0f23-e811-8146-e0071b66df41