Sales Outsource Solutions & Mission Technical Solutions Enter into Strategic Partnership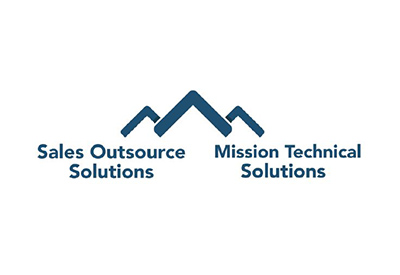 February 1, 2022
Sales Outsource Solutions announced recently that it is entering into a Strategic Partnership with Mission Technical Solutions. The amalgamation of the two firms will result in the combined entity immediately becoming one of the largest national Manufacturers Sales Agencies serving Canada's Electrical, Industrial, Utility and Telecommunications markets.
"Bringing together our two organizations will provide tremendous benefits to our Principals, our People and our Customers" stated Dave Klarer, Vice President Electrical/Datacom & Partner. "Increased geographical and customer coverage, significant cross-market selling opportunities and further expansion of our impressive product portfolio are to name but a few" added Klarer.
"This partnership is a perfect overlay of our respective sales expertise with best-in-class product solutions from global market leaders" commented Trevor Elliott, Principal & President of Mission Technical Solutions. "Our two organizations are completely complementary, non-competing and geographically synergistic. I could not be more excited about our collective future".
Although the merger of the two manufacturer's sales organizations is expected to be concluded by the end of the quarter, the coordination of Marketing, Business Development and Finance efforts will begin immediately. "Utilizing SOS' inside sales, full time marketing, financial and business development resources in addition to access to the Repfabric CRM will provide immediate and significant benefits to the MTS team, our manufacturers and our customers" Elliott further stated.
"More relationships, more talent, more products & solutions and more sales opportunities was the genesis of the coming together of our two organizations" said Tim Emoff, Vice President Telecom & Partner. "Trevor, Dave and I are philosophically aligned, have an insatiable appetite to learn and grow and share a vision for the future of the business. I am excited to see what the efforts and collaboration of our consolidate team will produce".
Sales Outsource Solutions is committed to delivering innovations, solutions, products, and services to the Canadian telecommunications, datacom, wireless, electrical, and industrial industries. Mission Technical Solutions was formed to enhance the OEM, industrial contractor and distribution channel partner experience. They deliver over 150 collective years of trusted advisor solutions and are dedicated to serve the marketplace with the best-in-class knowledge, training and customer service. The combined entity will include 23 individuals with approximately 400 years of combined industry sales experience.
Further details of the Strategic Partnership may be found at www.sosgroup.biz.