Rexel Achieves Sales of €3.727 Billion in Q2 2021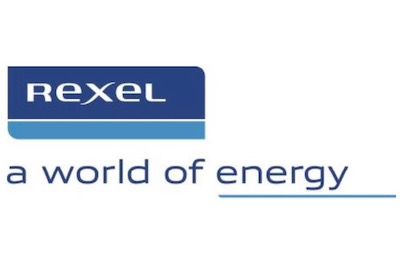 July 29, 2021
"After having demonstrated our resilience during the acid test of the pandemic, our half year results that the profound transformation initiated five years ago has made Rexel a more agile company," says Patrick Berard, Chief Executive Officer. "This allows us to fully capture the incipient recovery and adapt to the current environment, marked by price increases and growing product scarcity. Rexel's journey since 2017 has resulted in a stronger and more digital business model, for the benefit of all its stakeholders."
Rexel serves three main markets: residential, commercial and industrial. The company operates through a network of more than 1,900 branches in 25 countries, with more than 24,000 employees.
Among the highlights for the second quaerter and first half of 2021:
• on a constant and same-day basis, sales were up +32.3% in Q2 2021 vs Q2 2020 and up +9.6% compared to Q2 2019; sequential acceleration vs Q1 2021 (+5.4% vs Q1 2019)
• same-day sales growth of +32.3% driven by strong volume recovery (contribution: +22.1%), and positive pricing on both cable (contribution: +6.5%) and non-cable products (contribution: +3.6%)
• H1 21 adj. EBITA margin up +232 bps at 5.6% (above H1 19 margin of 4.7%) from digital penetration (22.6% of sales in Q2 21, up +123, bps including 33.2% of sales in Europe), price increase management and operational excellence. It demonstrates the result of our profound transformation over the last 5 years.
• recurring net income of €241.7m up +192.9% in H1 2021, from all-time high EBITA performance and optimized balance sheet
• positive free cash flow before interest and tax of €116.3m in H1 2021 (€-17.3m in H1 2019) from robust operational results and active management of Working Capital
The Group's sales were €12.6 billion in 2020. Rexel is rated A- in the 2020 CDP Climate Change assessment and ranked in the 2020 CDP Supplier Engagement Leaderboard.
On September 1, Patrick Berard will be succeeded by Guillaume Texier, most recently Saint-Gobain's SVP, CEO France, Southern Europe, Middle-East and Africa.
For more information, visit www.rexel.com/en.