Q3 Lighting Market Continues Growth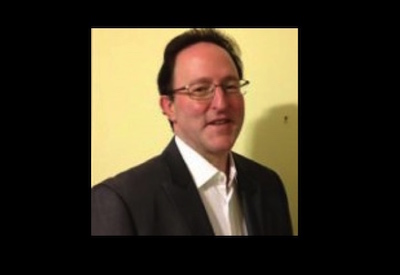 November 7, 2018
David Gordon
The Channel Marketing Group / William Blair Q3 2018 Pulse of Lighting Report shows that the lighting market continued its strong growth during the summer.
Feedback from over 200 electrical distributors, manufacturers and manufacturer reps / lighting agents showed correlated input that the market grew by slightly more than 5%. Unit sales were approximately 1% higher.
Key market segments for growth continue to be the small to mid-sized renovation markets and the industrial lighting markets. The new construction market was reported as slow.
Price erosion was nominal, even in light of announced price increases as most if not all of the increases focused on non-LED products. Tariffs had no or limited impact in Q3, with most announcing price increases that will take effect in Q4 and perhaps have some impact in Q4 but more likely in Q1 2019.
While lighting conglomerates such as Acuity, Eaton Lighting, Hubbell Lighting, Philips Lighting, Cree and Rab have introduced "contractor grade" lighting offerings to retake lost market share in the "white goods" markets where there has been significant price pressure, distributor feedback suggests that success has been nominal. This is further validated with distributors reporting that these companies' share of distributor purchases continued to erode, down to 56% of distributor sales (although some of this could be accounted for by a difference in the respondent base).
Respondents from all three categories continued to emphasize that marketplace pricing pressure continues to inhibit revenue growth.
Over 60% of distributors report that their backlog has increased, which is a good indicator of future revenue performance. However, only 23% reported that they have increased their inventory levels. It is somewhat surprising that, given the talk of tariffs, that more distributors did pre-order "basic" products in advance of the tariffs in the hopes of capturing momentary incremental profitability. This may say something about the willingness to take inventory risk in the lighting category.
Lighting controls continue to be quoted with projects by distributors with 35% of distributors reporting that more than 31% of their projects are quoted with lighting controls, either through an independent company such as Lutron, Leviton or Legrand, or as a system sell. This area of expertise represents a sales and margin opportunity for distributors.
Additional input
There were some comments regarding component shortages and inventory / supply chain issues, although this could be supplier specific.
The large project market, nationally, is only "fair." However, this is very marketplace specific with a few urban areas very robust.
Sales performance appears to differ between manufacturer reps and lighting agents, with lighting agents more focused on branded sales and larger projects whereas manufacturer reps are more prevalent in the retrofit market and smaller initiatives. Manufacturer rep lines also have a tendency to be more cost-competitive and contractor-oriented rather than aesthetically focused and specification-oriented.
Industry participants commented that there is no brand loyalty, especially at the contractor level, and that distributor salespeople are more focused on "taking orders off the street" rather than supporting brands.
TLED pricing continues to decline
There are continued new product introductions, almost to the point that some participants commented that the pace is too fast to keep up with, although this is the source for many manufacturers' growth.
According to an industry recruiter, hiring by lighting manufacturers remains strong.
And there were a number of comments regarding tariffs although many questions. (for more on our thoughts on tariffs, click here: www.electricaltrends.com/2018/09/could-tariffs-masquerading-as-price-increases-be-good-for-the-electrical-industry.html.
Expectations for Q4 across respondent types is for continued strong growth. Sales projections range from 4.15% to 5.65%
Thank you to all of the distributors, manufacturers and reps / agents who participated in this quarter's survey. Survey respondents received a complimentary advance copy of the results. To purchase the detailed report for only $19, click here: www.paypal.com/cgi-bin/webscr?cmd=_s-xclick&hosted_button_id=5M8PRWXEQ4RD8.
With lighting representing a significant percent of a distributor's sales, and in excess of 20% of electrical distribution industry sales, growth in this sector is a key driver of overall industry performance as well as distributor profitability. With GP$ per unit sold declining over the past few years, which has driven distributors' chase to more unit sales to stabilize profit dollars, the key remains identifying opportunities to proactively convert retrofit opportunities. Niche marketing and business development initiatives to accelerate conversions is critical to 2019 success as lighting sales growth is difficult when "bidding" for new construction projects. As the adage goes, "the early bird catches the worm."
---
David Gordon is President of Channel Marketing Group. Channel Marketing Group develops market share and growth strategies for manufacturers and distributors and develops market research. CMG's specialty is the electrical industry. He also authors an electrical industry blog, www.electricaltrends.com. He can be reached at 919-488-8635 or dgordon@channelmkt.com.