nVent to Acquire ECM Industries, LLC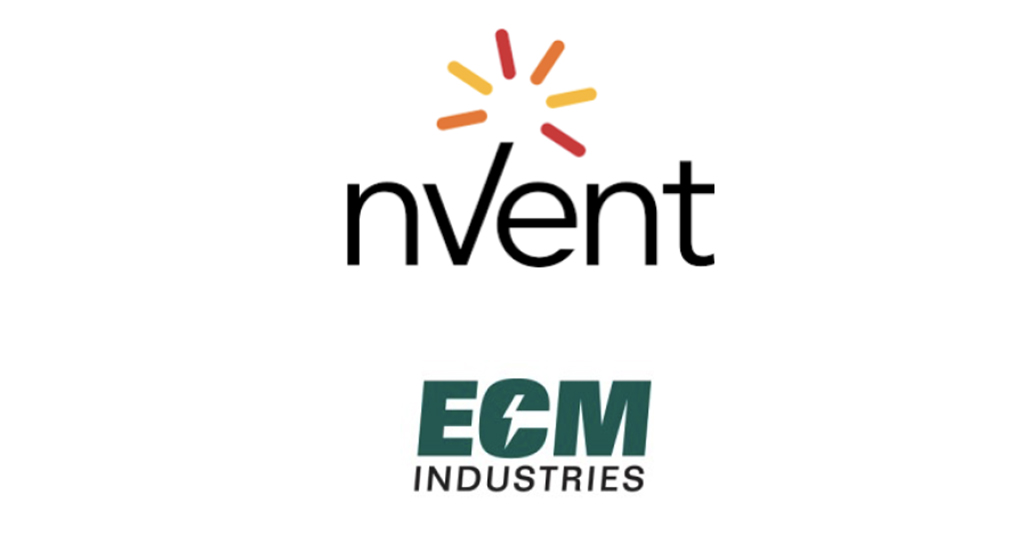 April 6, 2023
nVent Electric plc has recently announced that it has entered into a definitive agreement to acquire ECM Investors, LLC, the parent of ECM Industries, LLC, for a purchase price of $1.1 billion, subject to customary adjustments. ECM Industries is a provider of high-value electrical connectors, tools and test instruments, and cable management. nVent will conduct an investor teleconference at 9:30 a.m. ET today to provide more details about this acquisition.
"We are excited to acquire ECM Industries. This deal aligns with nVent's acquisition strategy focused on great products in high-growth verticals that we can scale, positioning us for continued long-term value creation," said nVent CEO Beth Wozniak. "ECM Industries has a highly complementary portfolio of electrical power connection and grounding solutions, including its ILSCO brand. Together with ECM, nVent can provide a broader offering to customers, including electrical contractors, and to distribution partners. With a long history of focusing on the customer and growth, industry-leading brands and a people oriented culture, we believe ECM will be a great fit with nVent."
A Brief Look: ECM Industries
ECM Industries is a North American provider of electrical connectivity products with industry-leading brands, including ILSCO, Gardner Bender and King Innovation. Headquartered in New Berlin, Wisconsin with approximately 1,400 employees, ECM Industries had revenues of $415 million and adjusted EBITDA of $104 million in the twelve months ended February 28, 2023.
nVent expects the acquisition to be accretive to adjusted earnings per share in 2023 following completion of the transaction. On a GAAP reported basis, nVent estimates the acquisition to be accretive to earnings per share in 2024.
The effective enterprise value multiple is approximately 10.6 times trailing twelve month ECM Industries' adjusted EBITDA.
The transaction is expected to close in the second quarter of 2023, subject to customary conditions, including regulatory approval. nVent expects to fund the acquisition with a combination of available cash on hand and new debt.
Reconciliations of GAAP to non-GAAP measures are in the attached financial tables.
Upon closing of this transaction, nVent plans to operate ECM Industries within its Electrical and Fastening Solutions business segment.
Foley & Lardner LLP is providing legal counsel to nVent in connection with the transaction. J.P. Morgan is providing nVent with committed bridge financing for the transaction.