Noramco Announces Troy Mills as New Sales Manager – Western Canada, Utilities Division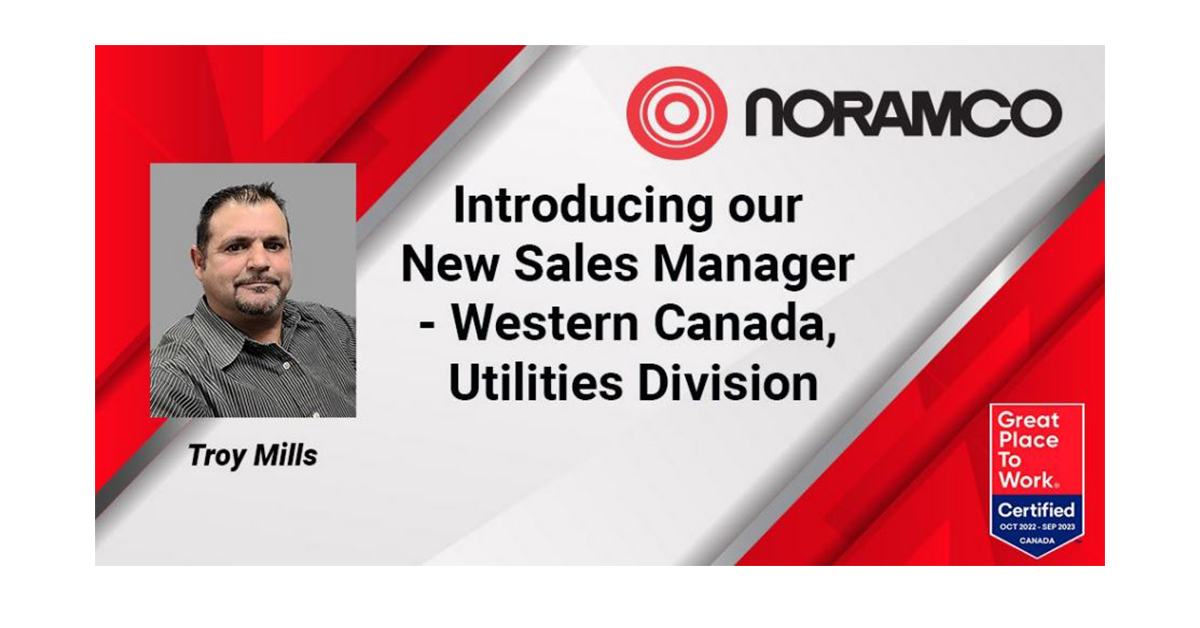 December 9, 2022
Recently, Noramco has welcomed Troy Mills as their new Sales Manager in Western Canada for their Utilities Division. Troy Mills joined the team on December 5th, and brings with him more than 15 years of experience in Management and Marketing. He studied at Fanshawe College where he earned his Skilled Trade Electrical Certificate.
In his new role, Troy will oversee the Western Canada utility sales division, where it is believed and expected he will be a driving force in supporting all Western utility growth initiatives.
Noramco gives hearty congratulations to Troy and hopes he will do well in his new role of Western Canada Sales Manager in the Utilities Division.