The Next Generation of Data Collaboration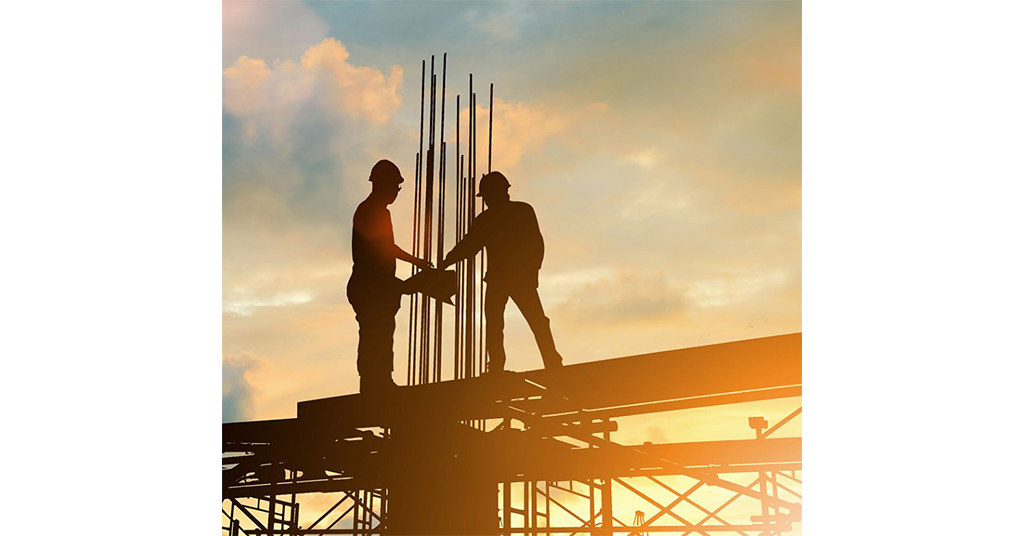 March 13, 2023
David Gordon talks about eCommerce and the Trimble-DDS data collaboration
By David Gordon, President, Channel Marketing Group
It's been a number of years since Forrester Research and Gartner foreshadowed the demise of electrical distributors and forecasted that the business would 1) go online and 2) be taken over by Amazon and national chains.
The part they missed was talking to the customer.
But, eCommerce is growing, especially when defined as electronic commerce and/or commerce influenced by electronic interactions.
In conversations with distributors, while the percent of distributor sales that is consummated via a distributor's website (what I'll call 'hunt and peck'), for most distributors, is relatively small, distributors who are conducting transactions report
Revenue is growing
They are seeing more small contractors placing after hours and weekend orders
Industrial accounts placing ad-hoc orders
Average order size growing
Order profitability either improving or being higher than their non-eCommerce business (less human interaction … overriding!)
More importantly, universally distributors are reporting that more and more of their customers are going to their site for product information, spec sheets, pricing (to complete their estimates) and looking for product availability.
In fact, when we've been doing customer satisfaction surveys for clients, we now get more comments regarding enhancements / problems with websites than ever before.
One of the biggest complaints from customers is the quality of product content, the lack of digital assets (graphics, videos, brochures, BIM and IES files and similar).
Product content, and affordable product content, is key for distributors to better serve their customers. And "serve" is the critical element as having a website is providing enhanced customer service to customers with more and more desiring a "self-serve" approach when they are solely seeking to collect information (or consider it a transactional engagement.)
Trimble & Distributor Data Solutions Announce Collaboration
Now, the electrical industry's oldest, and perhaps most trusted content provider, Trimble, which was best known for its Tra-Ser product offering that powers contractor estimating systems and distributors use it for their ERP systems (in fact, I'd bet that over 80% of the EW Top 150 probably still subscribe) and that offers eCommerce content, is teaming with the industry's newest and most progressive eCommerce content provider, Distributor Data Solutions.
The two companies announced a collaboration that will benefit distributors and manufacturers.
According to an industry announcement released by Trimble:
"We are excited to share that Trimble and Distributor Data Solutions (DDS) are now collaborating to bring more robust product data to the construction market.
For distributors this means streamlined management of attributed, enriched and synchronized data for their eCommerce and ERP systems.
For manufacturers this means help with digital product data creation, management, promotion and global syndication to ensure their data is available across distributor and contractor digital workflows served by one common data environment.
For contractors this means streamlined access to the industry's largest content repository of accurate manufacturer data for their connected workflows, including product pricing, 3D models and industry labor rates.
Trimble and DDS Collaborate to Provide Next-generation Product Data Solutions to Contractors, Distributors and Manufacturers
Trimble and Distributor Data Solutions (DDS), a leading provider of product content syndication services, are expanding the delivery of next-generation product data solutions to contractors, distributors, and manufacturers for the construction industry. DDS and Trimble manage and syndicate manufacturer-specific product content for one of the largest global ecosystems of contractor and distributor software users in construction. Together, they currently serve over 60% of the mechanical, electrical, plumbing and HVAC commercial distributor market in the US.
According to Lawrence Smith, Vice President, Trimble Construction Management Solutions, "The demand for accurate, enriched, and standardized product content is only increasing as the industry digitizes its workflows. Trimble believes that connected, unified data is the future of construction because it enables the industry to build more efficiently and sustainably. Working with DDS will expedite our delivery of an expanded breadth of rich and accurate product data from our common data environment that is portable across Trimble and non-Trimble systems."
DDS, founded in 2014 to ease the exchange of product information, currently works with more than 300 distributors and 600 manufacturers (representing 1,600+ brands) to syndicate product data to their distribution channel across seven primary industries: Electrical, Plumbing, HVACR, Industrial Supply, Industrial Automation, Industrial Gas and Welding, and Construction.
A leading provider of construction technology and data solutions, Trimble serves 60% of ENR top 50 contractors and the majority of ENR 400 with $400+ billion of construction project value being managed using Trimble systems. Over a million active users, including electrical, plumbing, and mechanical contractors and distributors, connect to Trimble's digital data network worldwide.
According to James Reis, General Manager of Trimble's Content and Supply Chain group, "Trimble has a strong foundation of managing product content for its customers. Combining this history with DDS' unique capabilities and industry expertise in product data syndication will help forge a new industry solution focused on streamlining a growing volume of requests for connected manufacturer product data, including from Trimble."
"Working with Trimble is an ideal fit for us" adds Matt Christensen, President of DDS. "They certainly lead the market in highly advanced solutions that showcase how widely and how innovatively digital product information can be utilized throughout these industries. We are excited that our own solutions can work alongside theirs to help simplify and improve how all this data gets communicated and managed for everyone involved."
Trimble and DDS will be launching an initial set of combined data service offerings to the market beginning early Q2 2023.