Mysa Smart Thermostats Names Catalyst Sales and Marketing as Atlantic Canadian Sales Agency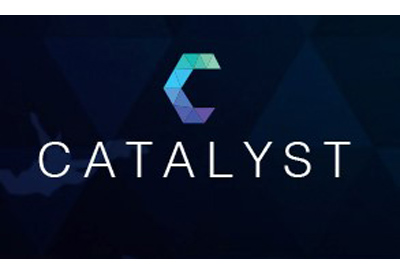 Jan 4, 2021
NL-based smart thermostat company, Mysa Smart Thermostats (Mysa), has partnered with Catalyst Sales and Marketing to represent their products in the Atlantic Canadian market.
"Fighting climate change requires teamwork, partnerships, and collaboration, as we need a team of likeminded companies to help us build a greener, more sustainable future. At Mysa, we believe our goals align with those at Catalyst and are excited to work together on our home soil in Atlantic Canada" said Mitch Flynn, business development executive for Mysa.
The Mysa line-up allows users to take full control of their baseboards, mini-splits and in-floor heating systems. Designed to work with smart home assistants like Alexa, Google Assistant, and Apple HomeKit, Mysa's mobile app for iOS and Android helps customers save money by taking full control of their home's electric heating or cooling from anywhere in the world. With intuitive, in-app features like Scheduling, Geofencing, Zoning, and detailed energy insights, Mysa customers keep comfort, control and easy home energy savings at their fingertips.
"Catalyst is on a mission to help every Atlantic Canadian achieve environmental sustainability through electrification, so when we learned about Mysa, their products, and their mission to fight climate change with a simple home solution, we knew we had to work with them," said Mark MacDonald. "There is a reason this Newfoundland tech start-up was named the Best Smart Thermostat by Wirecutter — this is the type of leading-edge product that is shaping the future of the electrical industry, and Atlantic Canadians are ready for it."
Gb Agencies, Ltd. Represent Satco In Manitoba
Satco Products of Canada is excited to announce our partnership with GB Agencies, Ltd as our electrical distribution sales representative in Manitoba and Northwest Ontario, effective January 4th, 2022. GB Agencies Ltd is an established manufacturer's representative of leading electrical manufacturers and their products. Their agency's skilled team has an array of trade experience, sales, and product knowledge. Customer service is their number one priority. Please visit their website for more information www.gbagencies.com or email their team at info@gbagencies.com

Satco Products, Inc., established in 1966, is a privately held New York based company that offers a wide variety of lighting products to an international lighting and electrical market, including LED, incandescent, halogen, fluorescent, HID and energy efficient lamps as well as decorative and functional lighting fixtures sold under the NUVO brand. For more information on SATCO, visit www.satco.com.