Lumen Strengthens its Operations Management and Supplier Strategy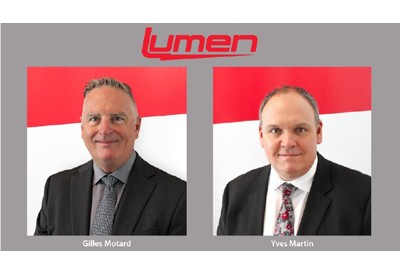 Oct 1, 2021
Two other important appointments at the electrical equipment distributor. First, Mr. Gilles Motard inherits the post of Vice-President of Operations. With an MBA specializing in logistics and transport, Gilles has been in the field of distribution center operations for over 30 years. His main task will be to support the distribution center team while optimizing its operations and logistics.
During the past few years, he was Vice President of Operations at Sysco, a company that had to face all the logistical challenges related to the restaurant markets which were severely affected by the pandemic. He was also logistics and operations director of the ABB Bromont distribution center from 2015 to 2020.
For Yves Martin, this is a second major managerial position in the space of a year and a half. He becomes Director of Supplier Strategies – Distribution Center. He will be under the supervision of Gilles Motard.
Since March 2020, Yves has assumed the role of Director of the Distribution Center, after having been Director of Purchasing. He has more than 30 years of experience in the electrical field. During his career, he held various positions in various departments such as marketing, operations, purchasing and logistics. It will be a lever for this new specialized strategic position dedicated to optimizing the logistics flow with the company's partner suppliers.