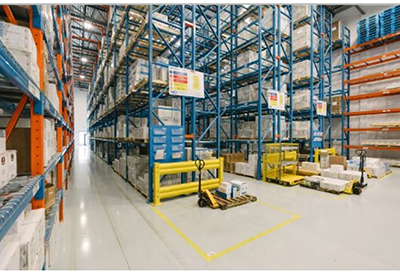 June 22, 2022
Liteline Corporation have been diligently working to complete their new West Coast Showroom and Distribution Center. With their dedication to inventory and providing exceptional service, the employees of Liteline are constantly thinking of ways to expand their reach and continue to provide speedy shipments, especially with their QuickShip products. That being said, they are very excited to announce that this facility is now operational, and will be starting to ship with faster lead times to the West Coast.
The 12,729 square foot Showroom and Distribution Center, located at 26550 Gloucester Way, Unit A110 in Langley, British Columbia, will service the Pacific Northwest and California in the United States. Liteline lightly refer to the facility as "BC/DC", and the new operation will relieve some load for their 160,000 sq. ft. HQ in Richmond Hill, Ontario, and other distribution points in Montreal, QC, and Olean, NY. Liteline will have more inventory available locally for distribution partners, specifiers, developers and contractors to better serve their projects.
Liteline welcomes you to book a meeting with them to visit and explore their new showroom within the facility. They can setup product training and walk through customized product displays to see their key product categories installed in action. This quaint space is overlooking the warehouse floor and has Liteline OnCloud products to wirelessly adjust the mood of the space from the lounge to training tables.
For more information, visit HERE.