Leviton Announces Retirement Plans for Jean Belhumeur and Names Jason Prevost New President and COO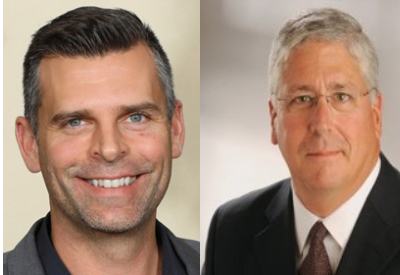 Oct 13, 2020
Leviton announced that Jean Belhumeur, president and chief of operations of Leviton Canada, will retire effective December 31, 2020. Belhumeur has held several roles throughout his 26-year involvement with Leviton Canada, and his efforts have helped the organization evolve to be highly respected in the electrical industry.
"On behalf of the Leviton family and organization, I would like to recognize Jean's significant contributions to Leviton Canada. His strong work ethic and leadership have fueled our growth in Canada," said Daryoush Larizadeh, president and COO of Leviton. "We have been very fortunate to have Jean lead our Canadian team and thank him for his commitment to ensuring a smooth transition. We wish him well in his retirement."
Furthermore, Leviton is proud to announce that Jason Prevost will replace Belhumeur as president and COO of Leviton Canada as of January 1, 2021. Prevost came to Leviton Canada in April 2019, as vice-president, distribution sales. Prior to Leviton, Prevost worked at Standard Products, a Canadian lighting manufacturer, for 15 years where he served many roles including VP marketing and executive vice president. He was also one of the founders of Electro-Federations YPN (Young Professional Network) and chair for several years.
"Jason has extensive experience in the electrical industry and a strong background in product development as well as marketing and sales strategies," said Larizadeh. "His industry involvement and accomplishments since joining Leviton are a promising factor in the success of Leviton Canada in the electrical industry."
Until his departure, Belhumeur will work closely with Prevost to assure an effective and cohesive transition.
Following Prevost's nomination, Leviton Canada is pleased to announce that Bishop Smith assumed the role of senior director, distribution sales – Western Canada & National Business Development. In addition to representing business units in Canada, Bishop is head of sales for both the Prairies and British Columbia. Leviton Canada is actively seeking a senior director, distribution sales – Eastern Canada (Ontario, Québec and Atlantic Provinces) to complete its sales team.